Akshayakalpa Karnataka State 2018: Thej, Stany, Girish or Isha?!
The Akshayakalpa Karnataka State 2018 has reached a highly interesting juncture right before the last day of the event. Two more rounds are to be played and some things have panned out as expected, while a few things have happened which absolutely no one could have imagined. Thejkumar, Stany and Girish Koushik are in the lead with 7.5/8, but the surprise of the tournament is clearly Isha Sharma who is also on the same points. The reigning state women's champion scored wins over Likhit Chilukuri and N. Sanjay in the last two rounds and has added an altogether different dimension to this event.
After eight rounds of the Karnataka State Championship 2018, we have four players on 7.5/8. Three of them were expected - Thej, Stany and Girish, but one of them totally unexpected - Isha Sharma. The Karnataka state women's champion has played really well and is already gaining 88 Elo points after eight rounds. In the eighth round she got the better of experienced N. Sanjay. Sanjay got an excellent position out of the opening, but he couldn't really keep control. He missed an idea after which Isha took over and won a piece. Her technique was excellent as she brought home the full point.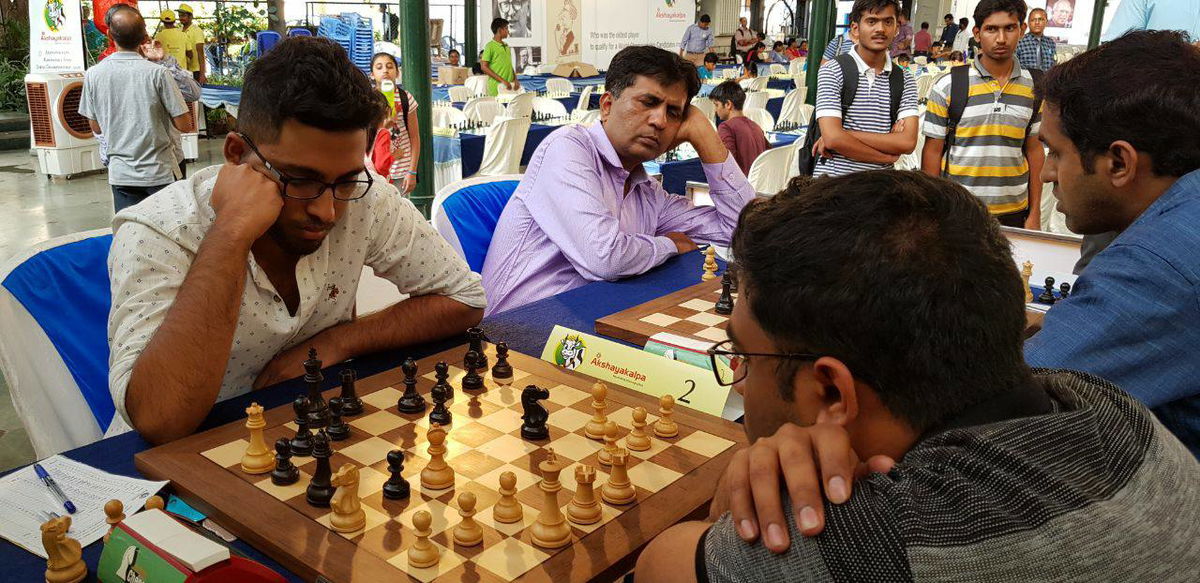 Girish Koushik explains some of his decisions in his win against Augustin
---