The grand wedding of Harikrishna and Nadezda
On the 3rd of March 2018, a lot of hearts of Indian girls were broken as the most eligible bachelor of Indian chess P. Harikrishna tied the knot with his long-time Serbian girlfriend Nadezda Stojanovic. As a chess player Harikrishna has always sought to play original and creative chess. Always looking for new ideas, and relying less on computers and laid out norms. Similarly in life he has taken some brave and out of the box decisions by having a second home in Europe, marrying a Serbian girl and becoming the first Indian GM to marry someone outside India. Just like his chess games, we continue to follow Hari's life and learn from it! A wedding report.
When I interviewed Harikrishna after the World Cup 2017 I asked him the following question: "How important was it for you to shift your base from India to Serbia." Hari thought for a while and replied, "For me to reach the next step I had to stay near the players with whom I am practicing. Secondly I play a lot of leagues - Czech League, Bundesliga, Spanish League. So for me it was much more accessible. I also started to play for team Solingen in Bundesliga which was nice. I don't want to reveal all my seconds, but most of them, if not all, stay in Europe and it is easier to work with them." While all of this is true, one reason which Hari "forgot" to mention was Nadezda Stojanovic! Hari's girlfriend at the moment of interview and now his wife! The marriage talks were in progress at that point of time and Hari kept it a well-guarded secret.
Harikrishna and Nadezda were in a relationship for quite some years and this was one of the main reasons along with chess for Harikrishna to have a base in Belgrade, Serbia. Nadezda is currently a FIDE Arbiter and a FIDE Instructor. She has a current rating of 2022, but hasn't played chess for quite some time. Her higest Elo was 2154.
One of the biggest lessons that we learn from Harikrishna is thinking outside the box. Marrying a girl from Europe, having a base in Serbia, Hari teaches us that the possibilities in life are infinite, and one should never limit himself, be it on or off the board. Hari will now shift his base to Prague in Czech Republic which is more centrally located in Europe, is a beautiful city and closer to his training partner David Navara's home.
On 3rd of March Harikrishna tied the knot to Nadezda Stojanovic. The wedding was held in Hyderabad, Andhra Pradesh and a lot of chess players visited it. Here are some of the pictures that have been sent to us by different players, most prominently by one of India's finest chess reporters Manisha Mohite and India number three Vidit Gujrathi.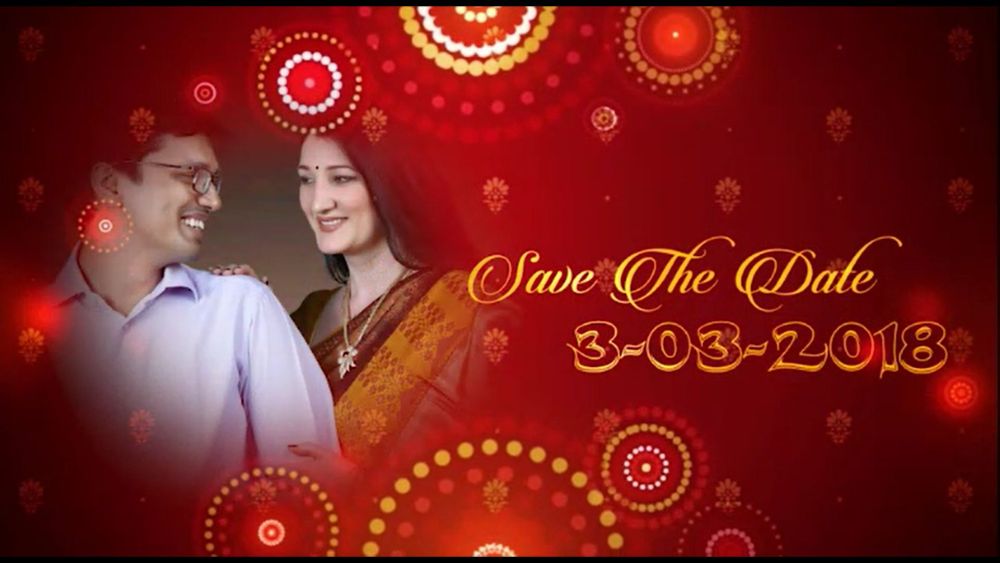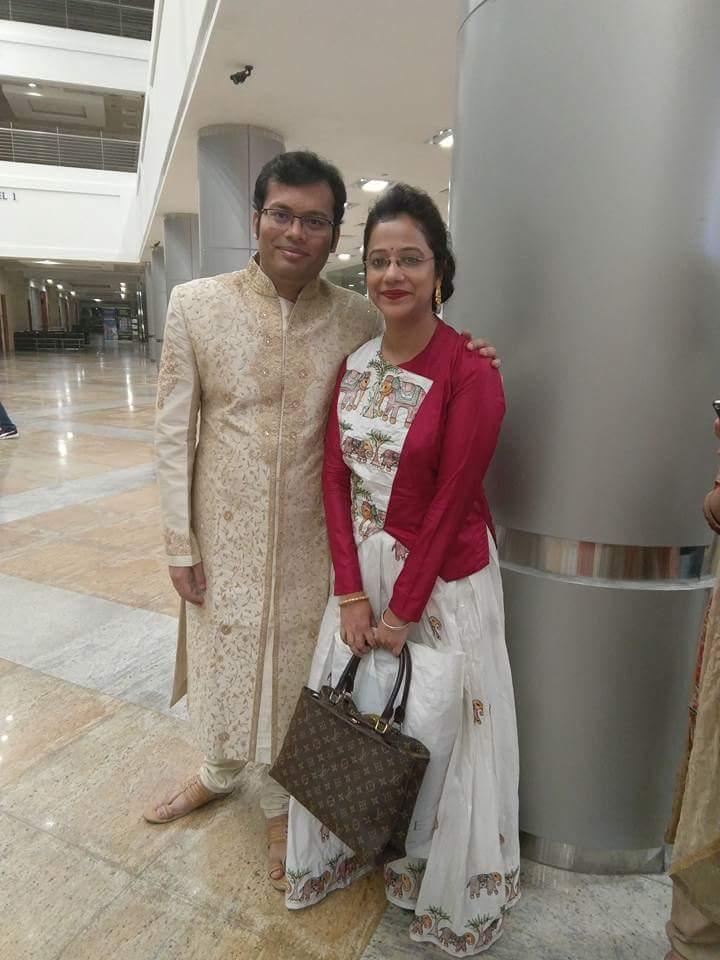 Reception in the evening: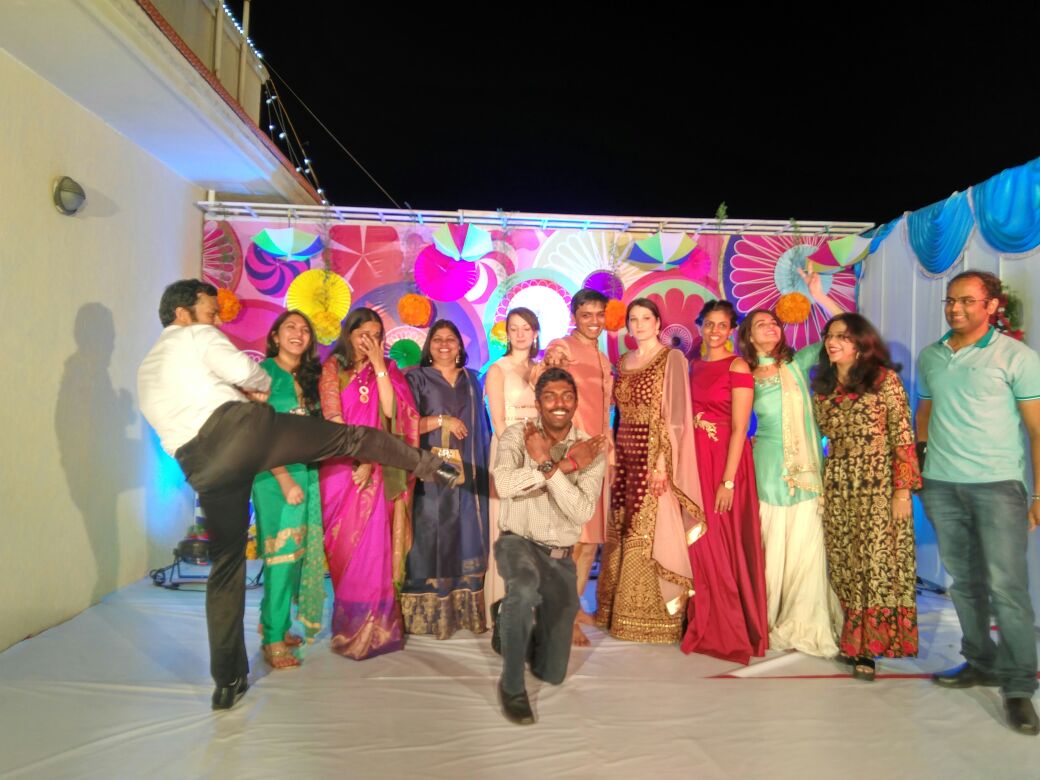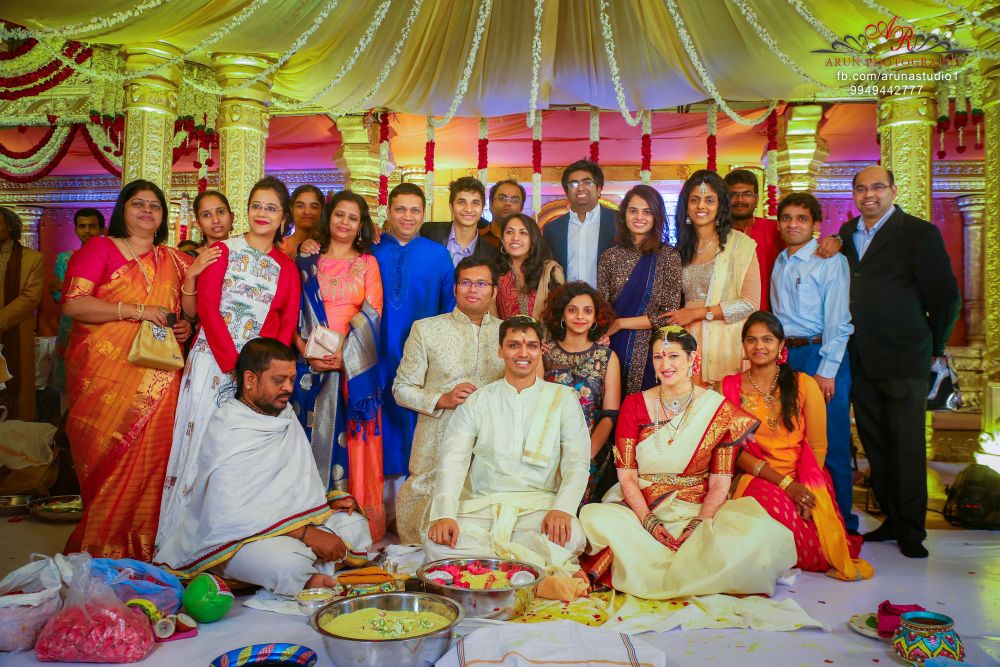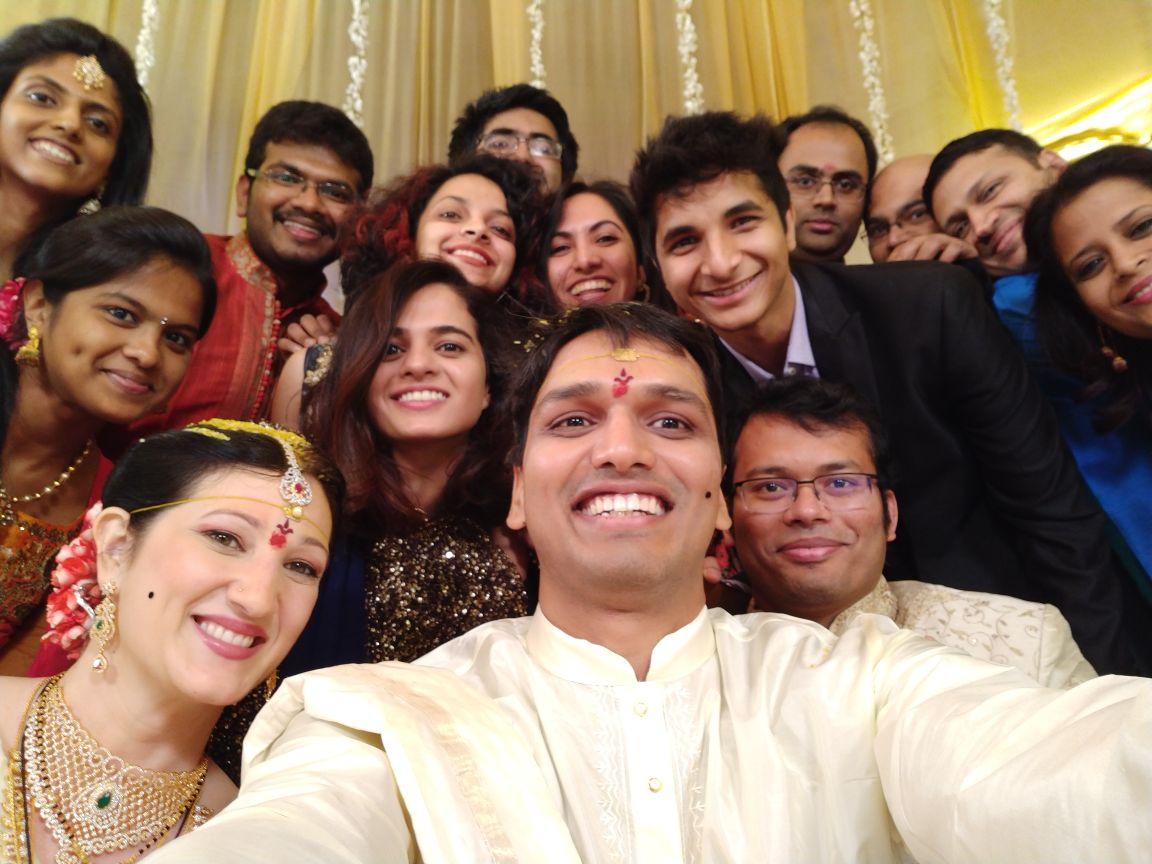 Getting married.. but first let's take a selfie! Congratulations and lots of love to the adorable couple 💗 pic.twitter.com/2liow3AZrN

— Tania Sachdev (@TaniaSachdev) March 4, 2018
It was a wonderful occasion of Harikrishna and Nadezda's wedding where many players from the chess community could come together. Chessbase India wishes Hari and Nadezda a very happy married life! We would also like to congratulate Hari for breaking the norms and marrying someone who is European. According to our research, he is the first Indian GM who has tied the knot with a non-Indian girl! It sends a wonderful message to all our little champs who travel so very often to different countries of the world - 'Marry the person you love, let not boundaries come in the way!'
---