Can Gukesh make his maiden IM norm?
The biggest focus point of the first edition of the "First Friday" tournament has been the 11-year-old Indian talent D. Gukesh. The boy has been in bad, in fact even losing, positions in many of his games, but like a true fighter has come back and remained unbeaten. With 6.0/8, he needs a win in the final round against B. Sekar to make his maiden IM norm. He is the only player in the tournament who has the chance of making the norm. Will Gukesh be able to do it? It will be an interesting final round to follow!
Flashback: National Schools 2017, Nagpur
It was the final round of the National Schools 2017. Gukesh had already scored 8.0/8 and had won the tournament in his age category. Even if he lost the final round he would go back with the gold medal. Before the final round I went up to him and said, "Gukesh, you have already won the tournament. But do you know there is a special prize for the player who scores 9.0/9." The boy's eyes lit up. "It's Komodo 9 DVD with an autograph of Vishy Anand." Gukesh smiled at me. At that very point I knew that this 10-year-old boy was going to win the last round. I had to leave the tournament in order to catch my flight. I gave the DVD to ChessBase India Hindi editor-in-chief Niklesh Jain. Sure enough, after a few hours I received a whatsapp message from Niklesh with the following picture!
A lot more is at stake on 11th of October for the young boy. A win in the final round of the First Friday Round Robin norm tournament in Kuala Lumpur, Malaysia means that he would make his maiden IM norm! For an eleven year old this would be a great achievement. He is up against India's B. Sekar (2260) with the white pieces. What do you think? Will he make his maiden IM norm?
Rounds 7 and 8 were played on 10th of October. Let's have a look at what happened in them.
Round 7
The seventh round of the event witnessed three decisive games. The most important one being Gukesh's win against Ashvin Sivakumar, as it kept the young boy's chances of making an IM norm alive. Have a look at the game below. Gukesh is absolutely not afraid to sacrifice material for the initiative and played a nearly flawless game to outwit his opponent.
B. Sekar managed to get the better of Sumant Subramaniam:
The experienced IM Lioe Dede managed to beat N. Lokesh in a rook endgame:
Round 8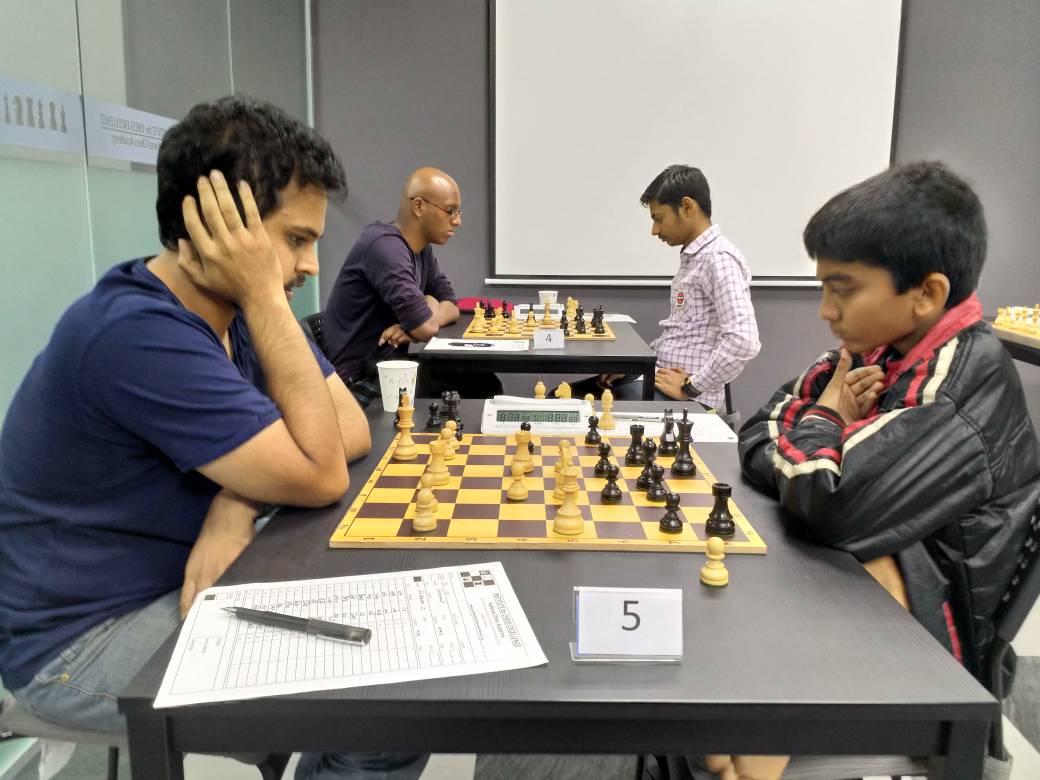 A win in the eighth round would have given the Indian youngster an easy task in the final round to make his IM norm. He would only have to draw his game, but because of the eighth round draw, he now has to win the final round. But it was excellent fortune for Gukesh that he salvaged the draw, as he was just completely lost. Have a look:
---