Gukesh still the sole leader as first edition of "First Friday" moves towards the end!
India is filled great talents. What they lack is exposure. When Peter Long decided to hold closed Round Robins tournament in Malaysis a lot of Indian players registered for it. For Indians this is the perfect setup to make their IM norms. After six rounds it's still D. Gukesh, who is leading the tournament with 4.5/6. He will need 2.5 points our of three to make an IM norm. Not an easy task, but it is quite probable. We have a pictorial report along with games, food and much more!
Standings after round four
After four rounds we had the 11-year old phenom from India who was leading the tournament with a score of 3.5/4. On the third day of the event two more rounds were played. Let's have a look at what happened. As we start getting closer to the finish line, the tournament becomes more and more interesting as the IM norm calculations start entering the picture.
Round 5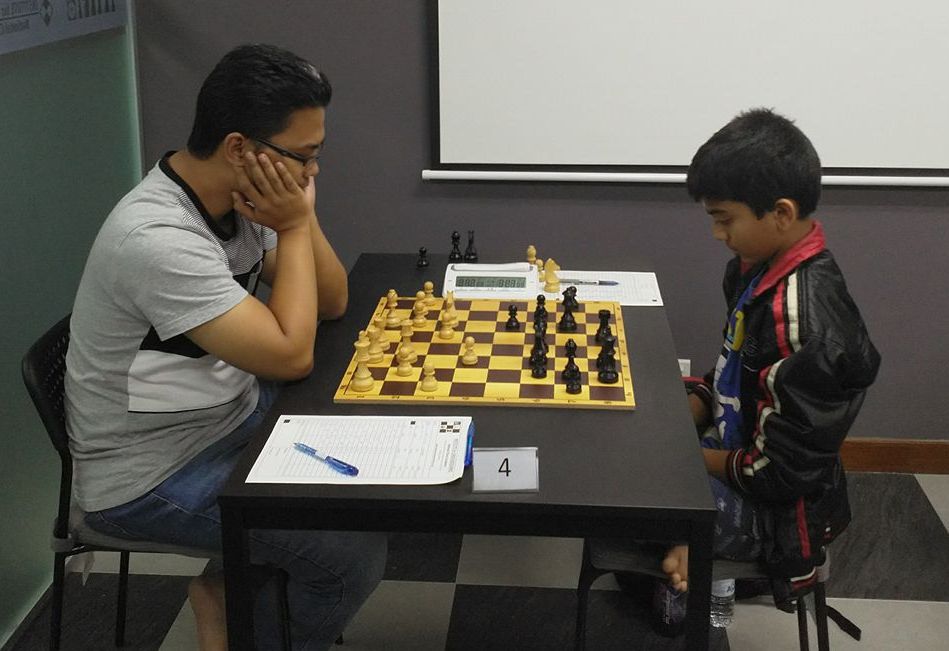 Round 6
Sumant Subramaniam had a bad day at the event as he lost both his games. In the morning he had lost to Ashvin Sivakumar, while in the evening he had to bite the dust against N. Lokesh.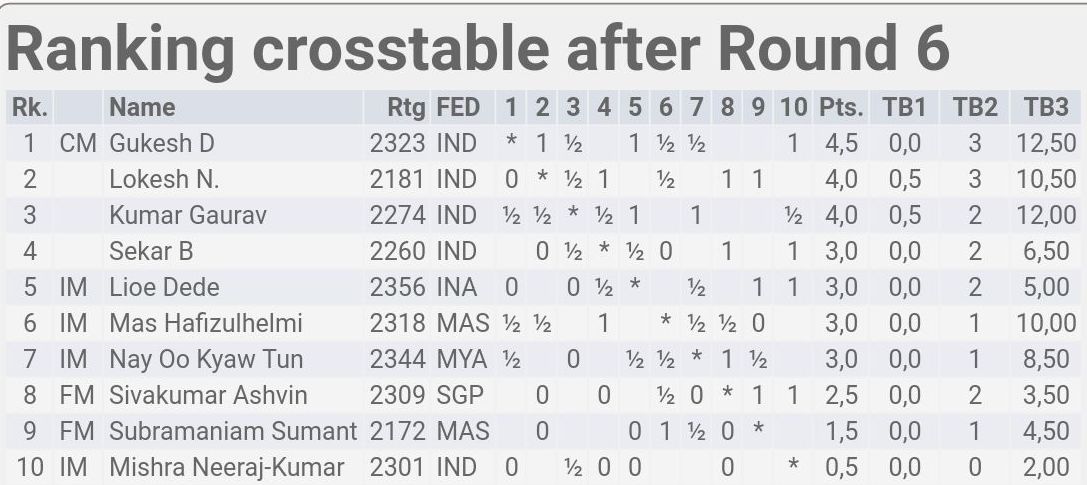 As per the standings Gukesh needs 2.5/3 to make an IM norm. The same for Lokesh and Kumar Gaurav. All the players whose rating is below 2284 require 6.5/9 while those whose rating is above 2284 need round about 2.5/3.
---