Gukesh leads October First Friday with 3.5/4
After two rounds of the first edition of the First Friday tournament we had the 11-year-old Gukesh who was the sole leader with 2.0/2. He managed to score 1.5/2 on the second day and with a score of 3.5/4 maintained his sole lead over the field. Kumar Gaurav is also playing well and is on 3.0/4. While all the players have scored at the event, the experienced Indian International Master Neeraj Kumar Mishra is clearly struggling as he has lost all his games until now. We have pictures and games from Kuala Lumpur, Malaysia.
Round 3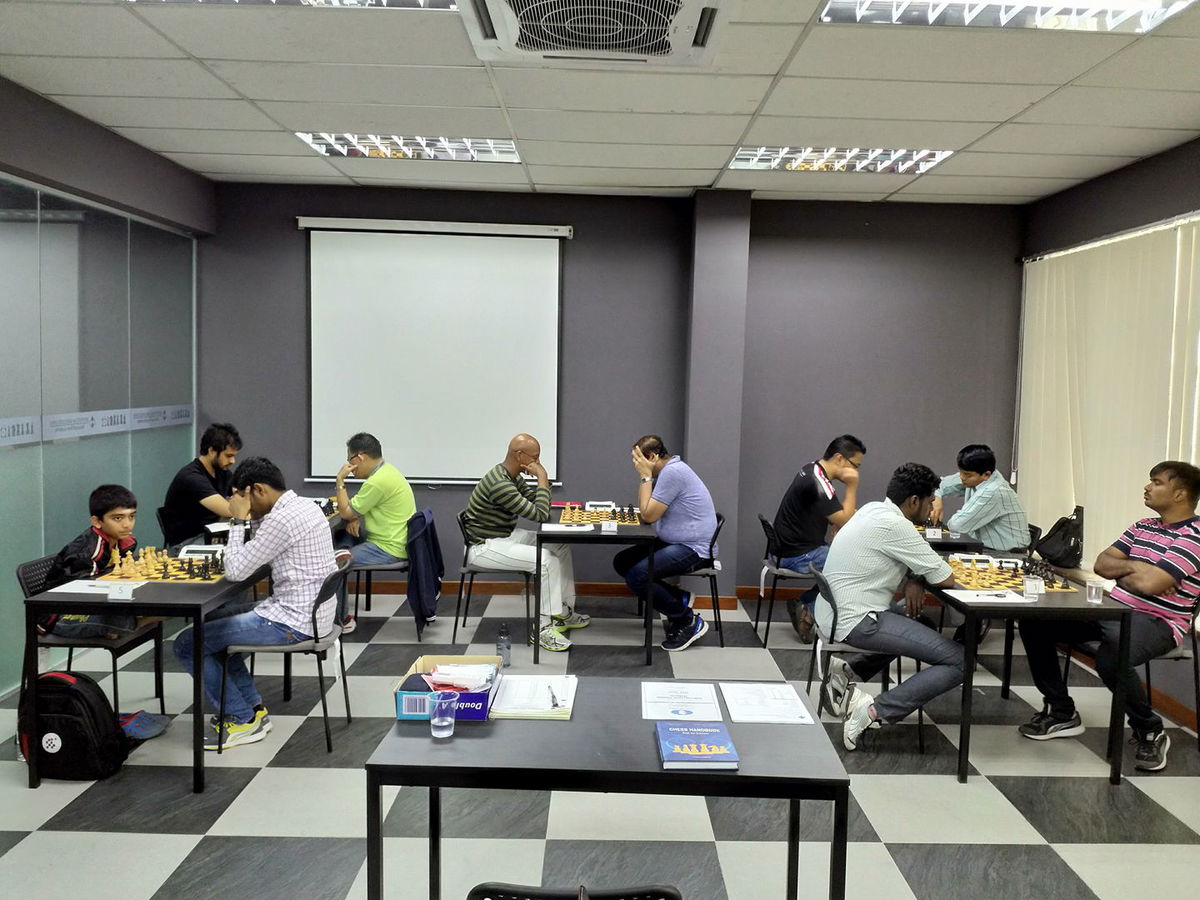 Gukesh won a completely lost position against Lokesh N yesterday. Today he was again in trouble against Kumar Gaurav. But once again he defended with great energy and managed to draw his game.
Lokesh managed to win a nice miniature against Sekar:
Ashvin Sivakumar did not lose his opportunity to get the full point against an out of form Neeraj Kumar Mishra:
Round 4

Gukesh played an excellent game in order to outplay Neeraj Kumar Mishra:
Kumar Gaurav's Scotch with the white pieces gave him a win in 26 moves against the top seed Lioe Dede.
Local player Mas Hafizulhelmi scored his first win of the event against B.Sekar:
Standings after round 4
---