First Friday February R01+02: Tenacious Pranav doesn't care for his rooks!
The February edition of the First Friday 2018 IM norm tournament is underway and we have two Indians participating. Both of them had quite opposing fortunes as Pranav Venkatesh scored 2.0/2, while Moksh Doshi started off poorly with 0.0/2. Until now only one player has been able to achieve his IM norm at the First Friday events - D. Gukesh. Will Pranav be able to do it this time? If the 11-year-old does it, it will be his first IM norm. And he requires 7.0/9. Very much possible! We bring you the analysis of his first two rounds victories.
The following is the starting list of the February edition of the First Friday IM norm tournament:
Starting rank list of players
In the first round Pranav was up against Sumant Subramanium and he was shocked right out of the opening in the following position:
Sumant Subramanium vs Pranav .V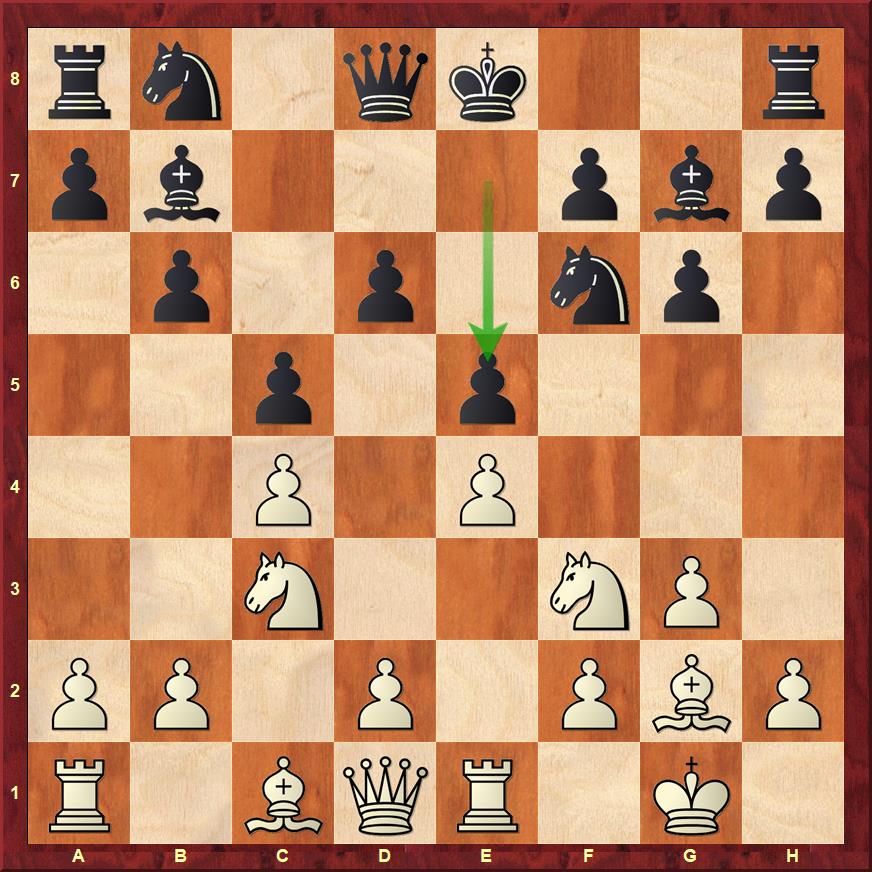 Sumant found the achilles hill in Black's position - his king on e8 and broke in the centre with the move d4!! The point is that after cxd4 Nxd4 exd4 e5! is extremely strong and gives White the win.
There are two rounds being played each day. In the second round Pranav was playing against FM Kyaw Lin Naing. Once again he landed in a difficult position:
Pranav.V vs Kyaw Lin Naing
Just like d4!! in the above example, this time it's e4!! which is a complete killer! All you need is a check to the king on h1 with the bishop and the game is over, so after fxe4 Nxe4 dxe4 Rxe4! White is lost. Black didn't go for it and instead played Kh8 and still got a good position.
One thing is clear, it is not easy to beat Pranav. He has many tricks up his sleeve and never gives up until the last move. He needs 5.0/7 to score his maiden IM norm. Will he be able to do it?
Ranking after round two
| | | | | | | | | | |
| --- | --- | --- | --- | --- | --- | --- | --- | --- | --- |
| Rk. | SNo | | Name | FED | Rtg | Pts. | TB1 | TB2 | TB3 |
| 1 | 7 | | Pranav V | IND | 2284 | 2,0 | 1,00 | 0,0 | 2 |
| 2 | 2 | IM | Wynn Zaw Htun | MYA | 2455 | 2,0 | 0,50 | 0,0 | 2 |
| 3 | 3 | IM | Mas Hafizulhelmi | MAS | 2318 | 1,5 | 0,75 | 0,5 | 1 |
| | 8 | FM | Setyaki Azarya Jodi | INA | 2336 | 1,5 | 0,75 | 0,5 | 1 |
| 5 | 10 | IM | Lioe Dede | INA | 2334 | 1,5 | 0,25 | 0,0 | 1 |
| 6 | 5 | FM | Kyaw Lin Naing | MYA | 2306 | 1,0 | 0,00 | 0,0 | 1 |
| 7 | 1 | CM | Thilakarathne G M H | SRI | 2209 | 0,5 | 0,75 | 0,0 | 0 |
| 8 | 4 | FM | Subramaniam Sumant | MAS | 2172 | 0,0 | 0,00 | 0,0 | 0 |
| | 6 | CM | Ng Jen Sheng | MAS | 2161 | 0,0 | 0,00 | 0,0 | 0 |
| | 9 | | Moksh Amit Doshi | IND | 2221 | 0,0 | 0,00 | 0,0 | 0 |
---