Boosting the chess culture in north east India
Chess in India is booming, but it is also true that equitable distribution is difficult for a country which is as huge as India. One of the main tasks of AICF under the leadership of Bharat Singh Chauhan is to bring chess to regions which have not been able to keep up with the rapid pace of development. One of them is the north east region. It is with this intention that some of the best chess minds of India (and one Scottish!) have gathered in Guhawati for a FIDE trainers seminar. Impressions from this truly unique event.
FIDE Trainer Seminar at Guwahati, Assam
42 people from North Eastern states and Andaman and Nicobar Islands have gathered at the Sai centre from 14th-17th of December 2017 for FIDE trainer's seminar and youth chess coaching camp 2017. This seminar is being conducted by Jacob Aagaard, R.B. Ramesh, Vishal Sareen and Lanka Ravi. "Four eminent trainers cannot give a lecture at the same time, so we decided to make the best use of the resources and also simultaneously held a coaching camp for students and Q&A sessions for the parents.", says AICF Secretary Bharat Singh Chauhan. 62 young players are being trained here. The program is being funded by the Sports Authority of India.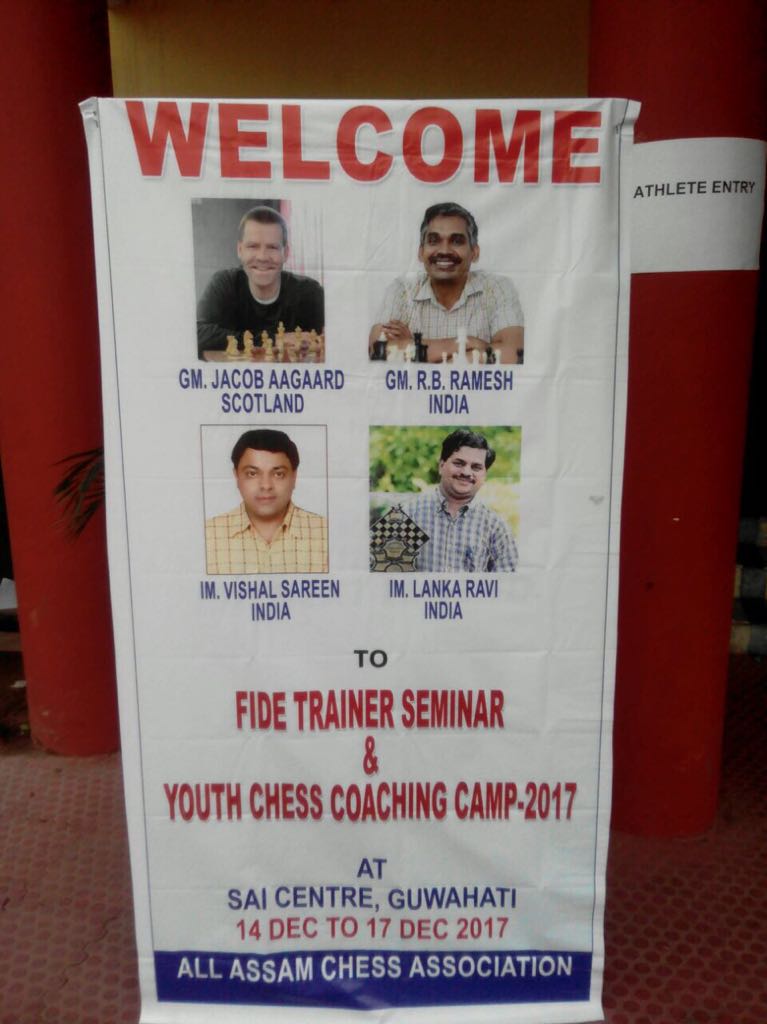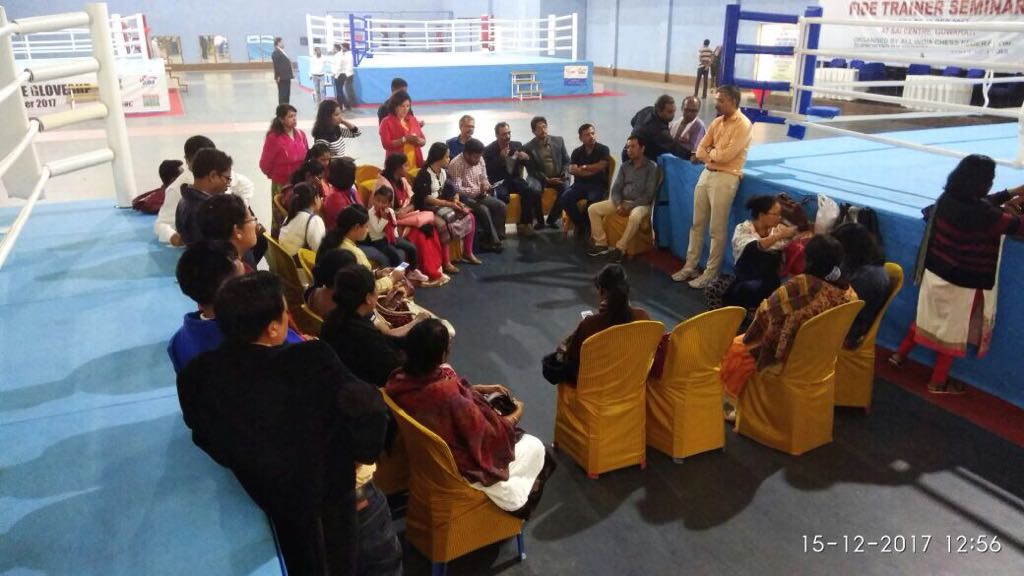 To see personalities like Jacob Aagaard, Ramesh, Vishal Sareen, Lanka Ravi and Bharat Singh Chauhan at the same place trying to help the trainers, parents, and students is an amazing initiative. ChessBase India congratulates AICF for bringing such a positive change in the chess atmosphere in our country.
---