Is Chess really a young man's game?
These days almost every other day we hear about a young kid breaking some kind of record and etching their name history, making us all believe that chess is a 'young man's game'. 69-year-old Belgian IM Ekrem Cekro had something else in his mind. On 21st of September, Ekrem Cekro scored 12.0/13 and won Belgium Blitz Championship which is a rare feat to achieve for a man of his age. The only game he lost was in round six against the top seed and eventual runner-up of the tournament GM Miguel Minoz. Miguel scored 11.0/13. Second seeded 4-year-old Belgian sensation Daniel Dardha scored 9.5/13 to finish sixth. Total 162 players participated in this year's Belgium Blitz championship. Photo: Yves/Eddy/Walter
69-year-old veteran's blazing run at Belgium Blitz 2019
IM Ekrem Cekro scored 12.0/13 with a performance of 2654 and finished a full point ahead of the runner-up and second seed of the tournament GM Miguel Minoz. Ekrem's only loss in the event was against Miguel in the sixth round.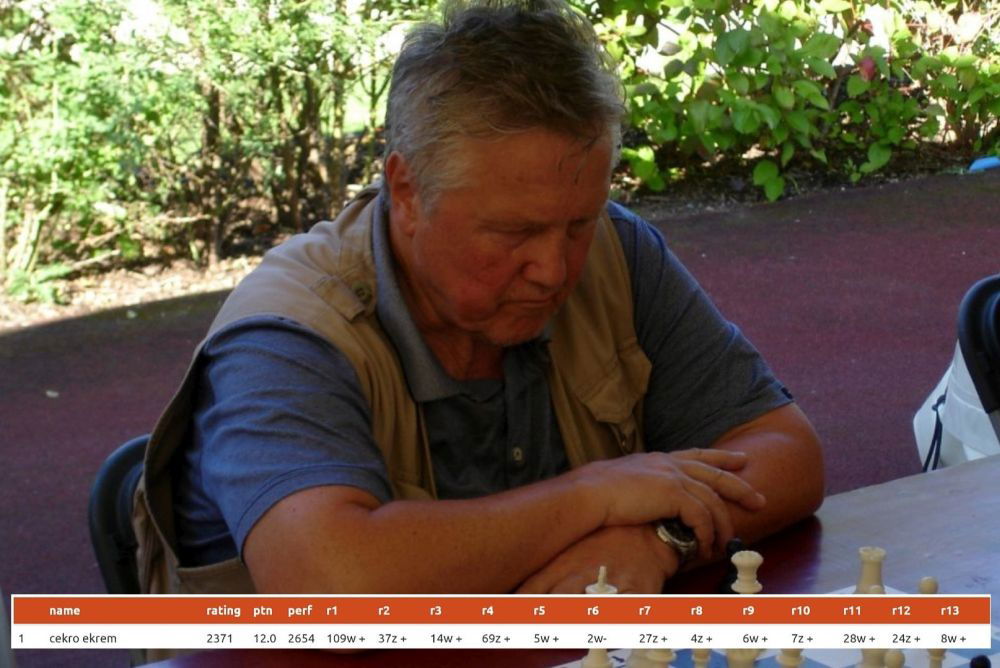 The Belgian club SK Dworp organized Deblast Memorial for the sixth time on 21st September 2019. For the past three years this tournament has been recognized as the official Belgium Blitz championship.
14-year-old Belgian budding talent Daniel Dardha who won many tournaments this summer including Belgian championship, Brasschaat tournament, Tonoli Memorial and more had a lot of eyes on him but of course you win some and lose some.
This year 162 players participated which is 30 more than the last edition. The tournament took place on the first fall day which the organizers believe to be a success formula that cannot fail. The spacious tent gave the players the unique opportunity to be close to the mother nature, green environment in between the rounds.
Last year in 2018 there were 17 titled players, this year there were 23, including two grandmasters, five IMs, thirteen FMs, two WFMs and one CM. Over a quarter of the participants had more than 2000 blitz Elo. It needs to be mentioned that as many as 21 Dworp residents, including many youth players, participated.
Final standings
---