Delhi 2018 Round 8: Arkadij Naiditsch's victory is almost certain!
Arkadij Naiditsch made quick work of Karthikeyan Murali's Berlin Wall. He played strong and logical chess and moved to 7.5/8. He is now one point ahead of the entire field. It was also a day of upsets - Andrey Deviatkin beat Farrukh Amonatov, Ziaur Rahman got the better of Ivan Rozum, Akash Iyer beat Vitaly Sivuk and Sammed Shete was able to defeat Timur Gareyev. The tournament seems to be running Naiditsch's way as he faces the unheralded Akash Iyer in the ninth round. Will the Tamil Nadu boy be able to stop the Azeri super-power? We will know today! For now, here's the round eight report.
There are two dreams of every organizer of a grandmaster tournament in India:
1. Participation in huge numbers
2. Norms getting scored
At the Delhi International 2018, Bharat Singh Chauhan and his team have fulfilled both their dreams. They were able to accommodate nearly 2250 players in A, B and C categories combined and they have been successful in getting huge number of players close to their norm chances in the event. We will come to the norm seekers later. For now let's focus on the all important top board clash between Arkadij Naiditsch and Karthikeyan Murali. Both of them were on 6.5/7 and it was clear that the one who would win this game, will have the best chances to win the tournament.
Karthikeyan went for the Berlin and played a relatively unknown line. When I was young I read this very nice book on the Berlin by John Cox. In it he mentions that the e6 bishop is very important for Black and hence it should be protected from being exchanged. Hence, the two squares that should be controlled are the d4 square and the g5 square.
The d4 square is out of reach for White (Naiditsch) because of the knight on f5, but the g5 square is available and he played Ng5 and took on e6. That is the reason why I feel Be7 before Be6 was more accurate. In any case Karthikeyan go absolutely no play in the game. White just doubled on the d-file and going into the minor piece endgame with the exchange of rooks was dangerous because the kingside pawns were over extended. All in all it turned out to be a one-sided battle that was won by the Azeri player in 29 moves.
Deviatkin doesn't like opening theory, he prefers chess960! But if he manages to get out of the opening without any issues, he is an extremely strong player. This is what he showed Farrukh Amonatov in the eighth round, as he slowly and steadily built up a menacing advantage. This was a great game which is worth studying and learning from.
Domination is the right word for Ziaur's victory over Ivan. Just have a look at the diagrammed position below: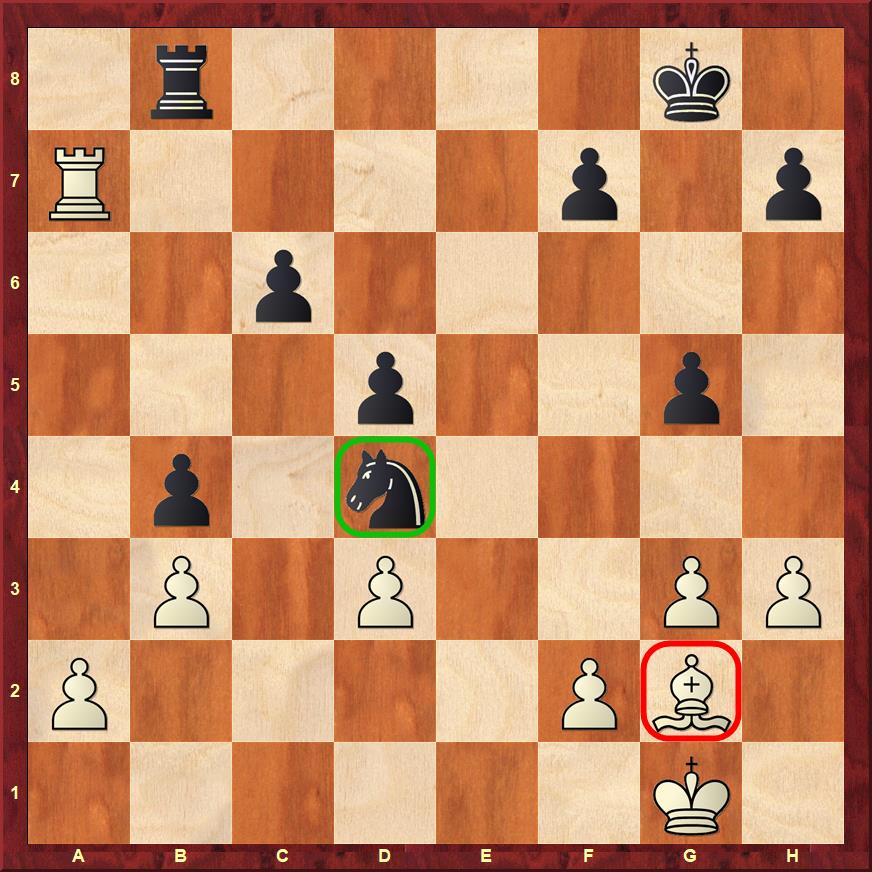 One of the common errors made by all the inexperienced players is that they always keep playing with their active pieces. But experienced guys like Ziaur know that it is important to bring all the pieces to the party! And hence, the correct move is ...Kf6! Black activates his king and once his majesty joins in, the attack is going to be unstoppable. Ziaur Rahman won in style.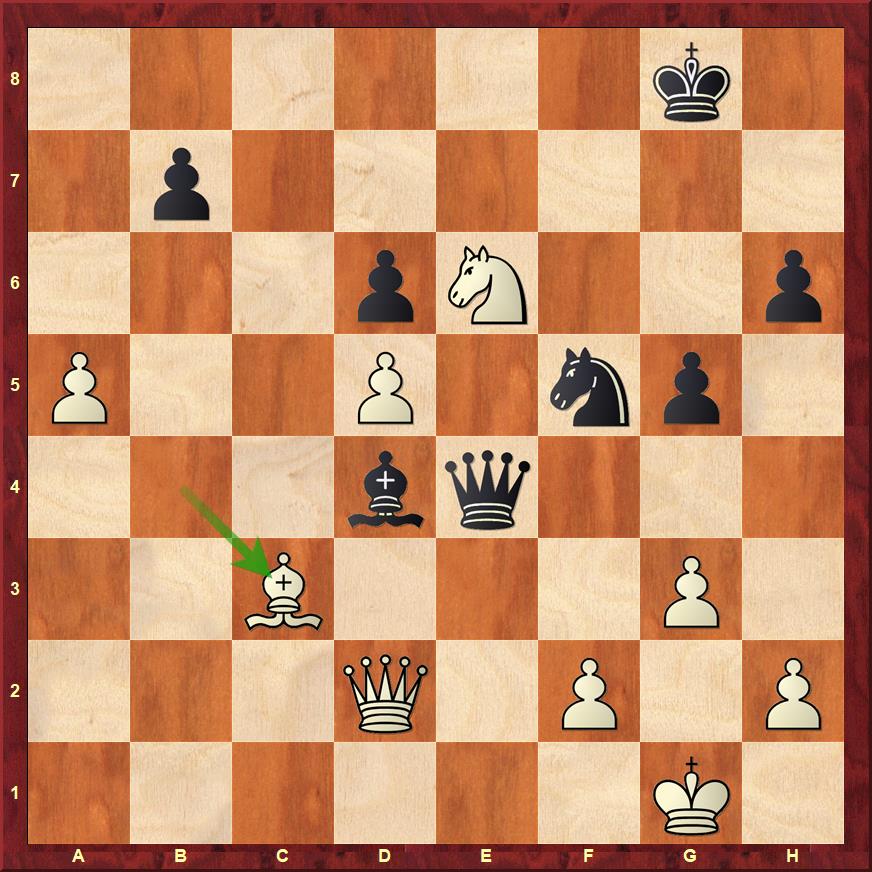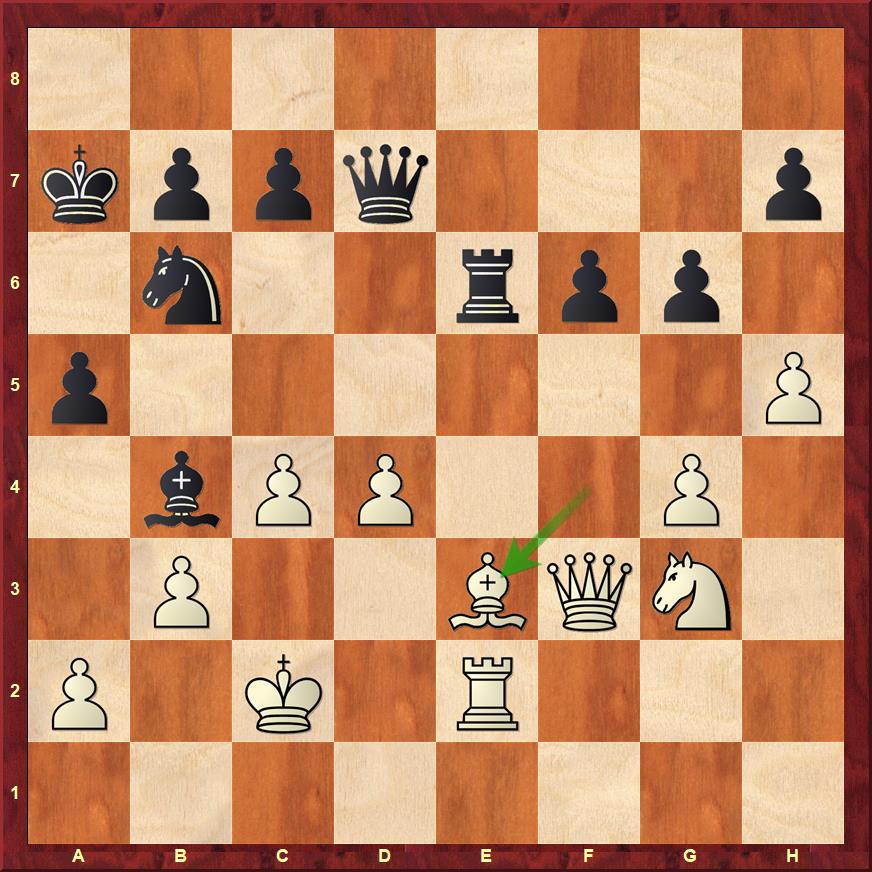 Norm chances at the event:
By Priyadarshan Banjan
Delhi GM Open 2018 has been home to several norm seekers over the years and this edition is no different. Tamil Nadu's IM Aakash Pc Iyer needs a draw on the top table against the top seed Naiditsch to score a GM norm. Maharashtra's IM Md. Nubairshah Shaikh needs a win against IM P. Karthikeyan, rated 2497, to score a GM norm.
West Bengal's Kaustuv Kundu rated 2324 needs a draw against IM Harsha Bharathakoti to score an IM norm. Arjun Tiwari of the Railways with a humble rating for 2179 has outperformed the expectations and now needs a draw in the final round against IM Rahul Sangma to score an IM norm.
Maharashtra's Sammed Shete rated 2337 has completed his IM norm requirements with a round to spare. Shete had caused a flutter in the eighth round when he defeated GM Timur Gareyev of the USA rated 2605.
Results of round 8:
Standings after round 8:
| | | | | | | | | | | | |
| --- | --- | --- | --- | --- | --- | --- | --- | --- | --- | --- | --- |
| Rk. | SNo | | | Name | sex | FED | Rtg | Pts. | TB1 | TB2 | TB3 |
| 1 | 1 | | GM | Naiditsch Arkadij | | AZE | 2701 | 7,5 | 0,0 | 40,5 | 45,0 |
| 2 | 23 | | GM | Rahman Ziaur | | BAN | 2472 | 6,5 | 0,0 | 39,0 | 42,5 |
| 3 | 7 | | GM | Tiviakov Sergei | | NED | 2584 | 6,5 | 0,0 | 38,5 | 42,5 |
| 4 | 8 | | GM | Karthikeyan Murali | | IND | 2580 | 6,5 | 0,0 | 37,5 | 40,5 |
| 5 | 35 | | | Akash Pc Iyer | | IND | 2415 | 6,5 | 0,0 | 34,0 | 37,5 |
| 6 | 24 | | GM | Deviatkin Andrei | | RUS | 2471 | 6,5 | 0,0 | 30,0 | 33,0 |
| 7 | 12 | | GM | David Alberto | | ITA | 2553 | 6,0 | 0,0 | 39,5 | 42,5 |
| 8 | 16 | | GM | Vaibhav Suri | | IND | 2542 | 6,0 | 0,0 | 38,5 | 42,5 |
| 9 | 42 | | IM | Mohammad Nubairshah Shaikh | | IND | 2380 | 6,0 | 0,0 | 38,5 | 41,5 |
| 10 | 71 | | | Koustav Chatterjee | | IND | 2288 | 6,0 | 0,0 | 38,0 | 41,0 |
| 11 | 49 | | | Sammed Jaykumar Shete | | IND | 2337 | 6,0 | 0,0 | 38,0 | 41,0 |
| 12 | 6 | | GM | Sengupta Deep | | IND | 2586 | 6,0 | 0,0 | 37,5 | 41,0 |
| 13 | 18 | | GM | Pruijssers Roeland | | NED | 2536 | 6,0 | 0,0 | 36,0 | 39,5 |
| 14 | 3 | | GM | Gupta Abhijeet | | IND | 2610 | 6,0 | 0,0 | 36,0 | 38,5 |
| 15 | 21 | | GM | Horvath Adam | | HUN | 2484 | 6,0 | 0,0 | 35,0 | 39,0 |
| 16 | 26 | | IM | Vignesh N R | | IND | 2470 | 6,0 | 0,0 | 33,5 | 36,5 |
| 17 | 19 | | IM | Karthikeyan P. | | IND | 2497 | 6,0 | 0,0 | 32,5 | 36,5 |
| 18 | 34 | | IM | Nitin S. | | IND | 2422 | 6,0 | 0,0 | 32,5 | 35,5 |
| 19 | 28 | | IM | Khusenkhojaev Muhammad | | TJK | 2462 | 6,0 | 0,0 | 32,0 | 35,5 |
| 20 | 32 | | GM | Dzhumaev Marat | | UZB | 2434 | 6,0 | 0,0 | 31,0 | 34,0 |
Pairings for round 9:
---