Delhi 2018 Round 5+6: Indian, Azerbaijani and Bangladeshi GM lead!
The Delhi International 2018 is poised for a super finish! After six rounds we have three leaders - one Azeri, one Bangladeshi and one Indian! Arkadij Naiditsch, Ziaur Rahman and Karthikeyan Murali are on 5.5/6. In this report we look at both the games of these three players. We analyze them to understand how were they able to outplay their strong opponents. We also have a detailed coverage of the B-section which ended today. It was won by Subhra Saha of Kolkata and he took back Rs.2,51,000. He plans to buy a Royal Enfield! Report with excellent photography by Niklesh Jain.
Video report Round 5+6:
Bangladesh's evergreen:
Just like Vishy Anand never ceases to surprise us, the same is the case with Bangladesh's Ziaur Rahman. He has been the top player of Bangladesh for many years. Recently he has shed a lot of rating points, but that does not mean that he can be taken lightly. When inspired, Ziaur Rahman can come up with some of his best chess, as he is doing at the 16th Delhi International 2018. He beat GM Tran Tuan Minh in round 4, followed by GM Farrukh Amonatov in round 5.
The game between Amonatov and Ziaur was decided by a blunder by the 2600+ GM. In a position that was quite interesting, Farrukh's mind simply switched off and he blundered a full piece!
Deep's one reckless move was enough to put him into grave trouble right out of the opening. Ziaur Rahman could have really put a lot of pressure on his opponent, but as he said after the game, playing against three GMs in three rounds had become too strenuous. And so instead of pushing hard, he made a benign move and the game ended in a draw.
The 2700+ GM!
What does it feel like to be the only 2700+ GM in the playing hall? Ask Arkadij Naiditsch. It is not at all easy and everyone is after your blood. Especially if you are facing ambitious and dangerous players like GM Deepan Chakkravarthy.
Once Naiditsch had the win over Deepan in the bag, he played a flawless game against Vaibhav Suri with the white pieces to move to 5.5/6 and join Ziaur Rahman at the top.
The Indian hope:
Usually at such International Opens, it's the international players who take away all the goodies. But Karthikeyan Murali is here to ensure that Indians get their due! In the fifth round he launched a great attack against the talented Arjun Erigaisi's king.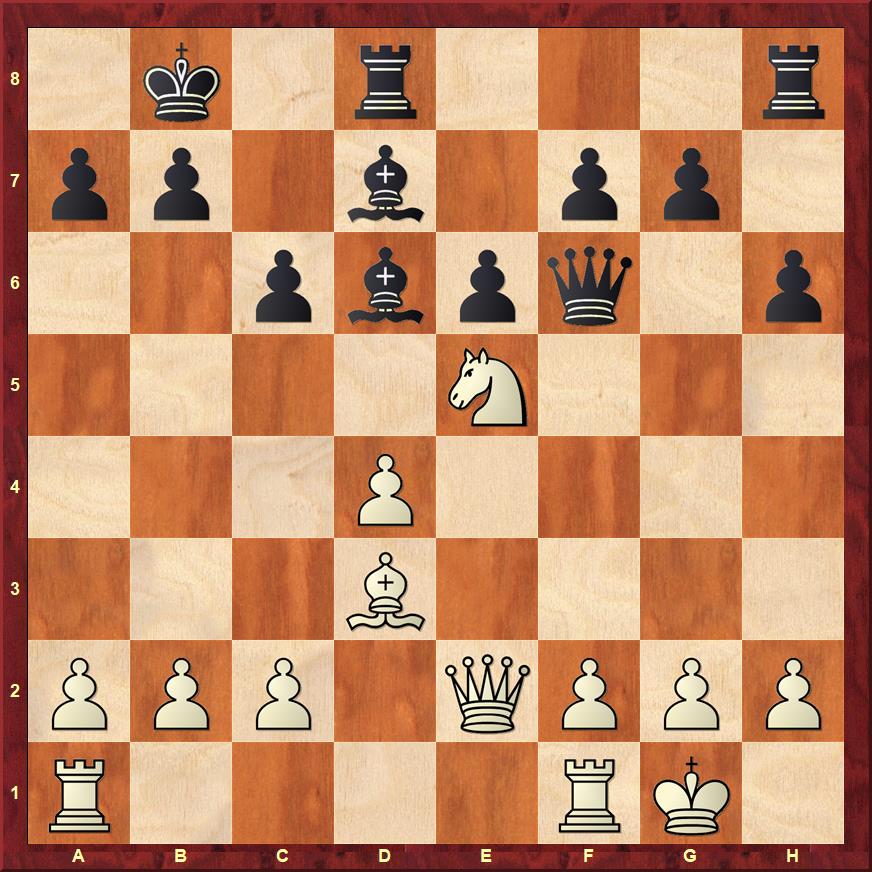 After his win over Arjun, Karthikeyan played with the white pieces again and got an even position out of the opening against Himal Gusain. But later he managed to weave some of his magic in the rook endgame and scored the full point. Have a look at this instructive game: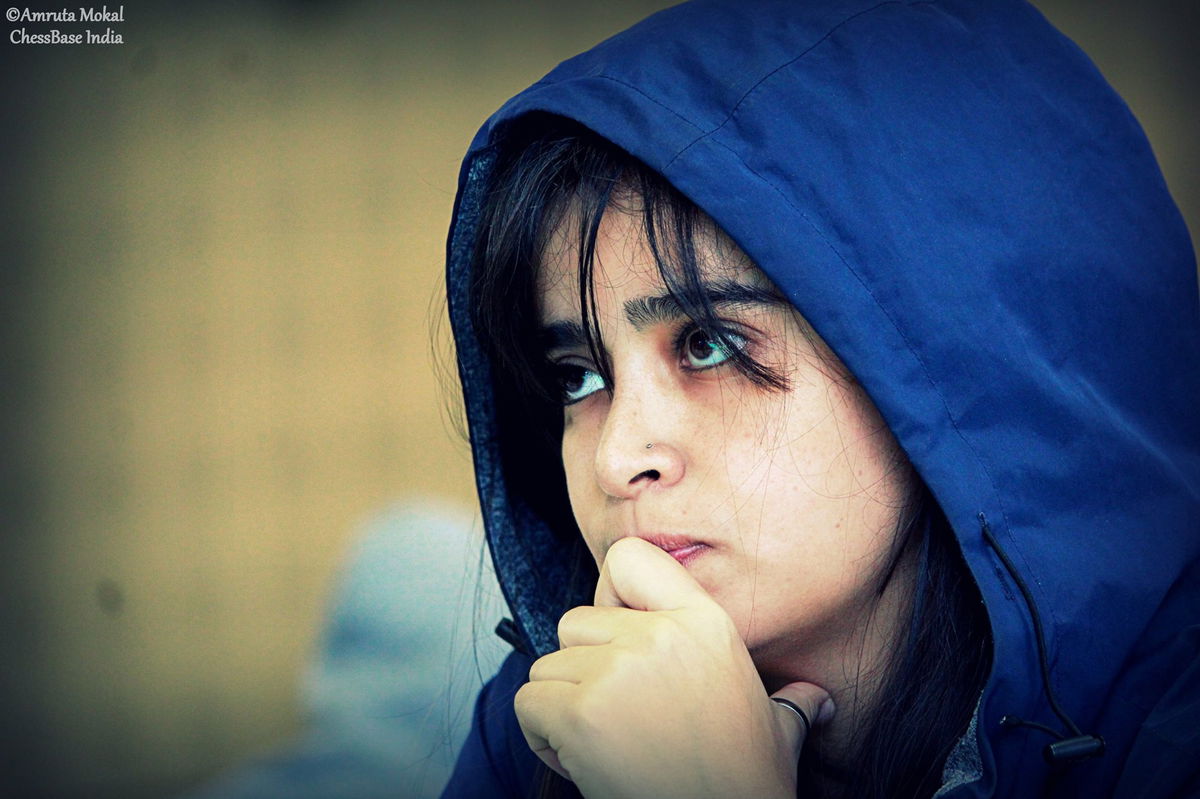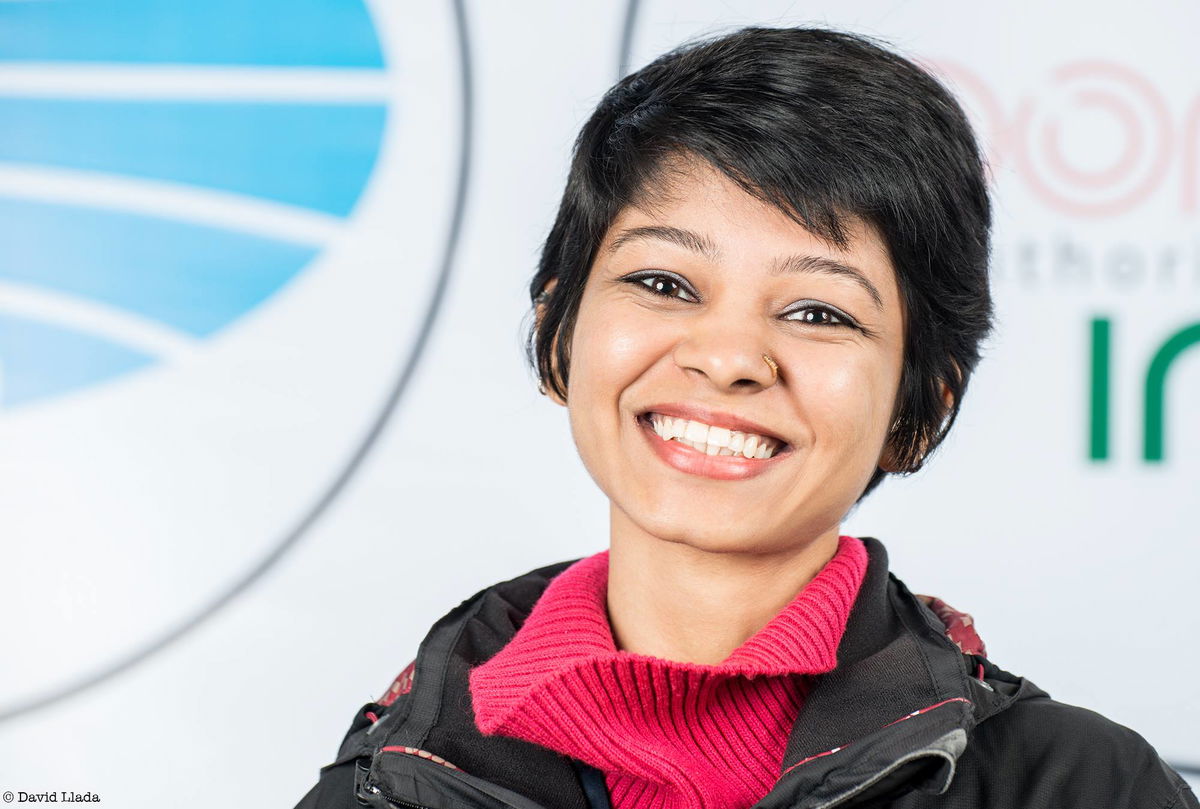 A few words must be said about the man in the picture above - Anandh Babu. He has been travelling from one tournament to the next right from the World Youth Olympiad 2017. He makes sure that all the games are shown live. Often there are insurmountable technical difficulties, but Anandh always has a solution. The games that you can see on ChessBase live, Follow Chess, as well as Official websites, is thanks to his efforts. He is truly powering chess in India. Without the live games, no one would be able to follow the tournament. It's been nearly one and a half month and he is away from his wife and young son. Of course, he misses them, but right now the family has to wait. After this tournament, Anandh will finally go to his hometown in Chennai.
Results Round 5
Results Round 6
Pairing Round 7
Group B:
Group B was won by Subhra Saha with a score of 9.0/10. He won the crucial last round against Pankaj Sharma to win the event as the sole leader on 9.0/10.
As I walked through the B section yesterday I realized so many people in India play chess just for the fun of the game. I would go to board 250 of 300 and there would be a middle-aged man who has left all his work and has come to Delhi from a far-off place investing in hotel, travel and just about everything. He knows that there isn't much of a chance to win a prize, yet he plays with full concentration and focus. This is nothing but the love for the game of chess. We should congratulate the Delhi Chess Association for getting together 748 chess loving people under one roof for the B-category. 1400 expected in the C-section!
Photo gallery by Niklesh Jain
For all the pictures of the winners of the closing ceremony, click here.
Rank after Round 10
| | | | | | | | | | | | | |
| --- | --- | --- | --- | --- | --- | --- | --- | --- | --- | --- | --- | --- |
| Rk. | SNo | | Name | Typ | sex | FED | Rtg | Club/City | Pts. | TB1 | TB2 | TB3 |
| 1 | 203 | | Subhra Saha | | | IND | 1727 | Wes | 9,0 | 0,0 | 65,5 | 70,0 |
| 2 | 202 | | Madhusoodanan K.R. | | | IND | 1727 | Ker | 8,5 | 0,0 | 67,0 | 72,0 |
| 3 | 167 | | Tirtha Sarkar | | | IND | 1759 | Wes | 8,5 | 0,0 | 63,0 | 67,0 |
| 4 | 88 | | Sathya Giri V | | | IND | 1842 | TN | 8,5 | 0,0 | 59,5 | 63,0 |
| 5 | 157 | | Deepak Rai | | | IND | 1773 | Del | 8,5 | 0,0 | 57,5 | 62,0 |
| 6 | 32 | | Punit Indora | | | IND | 1905 | Har | 8,5 | 0,0 | 57,0 | 62,5 |
| 7 | 7 | | Thounaojam Gobin Luwang | | | IND | 1971 | NEMan | 8,0 | 0,0 | 64,5 | 68,0 |
| 8 | 25 | | Shubham | | | IND | 1915 | Del | 8,0 | 0,0 | 63,5 | 68,0 |
| 9 | 144 | | Chittari Abhishek Varma | | | IND | 1784 | Mah | 8,0 | 0,0 | 62,0 | 67,0 |
| 10 | 13 | CM | Sharma Pankaj | | | IND | 1940 | Pun | 8,0 | 0,0 | 62,0 | 66,0 |
| 11 | 2 | | Panta Sumit | | | NEP | 1990 | | 8,0 | 0,0 | 61,5 | 66,5 |
| 12 | 54 | | Vinodh Kumar B. | | | IND | 1878 | Pon | 8,0 | 0,0 | 60,5 | 65,0 |
| 13 | 16 | | Sandip Dey | | | IND | 1933 | Wes | 8,0 | 0,0 | 59,5 | 65,0 |
| 14 | 98 | | Raju O A | | | IND | 1836 | Ker | 8,0 | 0,0 | 58,0 | 63,0 |
| 15 | 83 | | Rohit Ramanan T G | | | IND | 1844 | TN | 8,0 | 0,0 | 57,0 | 62,5 |
| 16 | 90 | | Warude Satyam | | | IND | 1841 | Mah | 8,0 | 0,0 | 55,0 | 59,5 |
| 17 | 73 | | De Silva Osheen | | | SRI | 1856 | | 8,0 | 0,0 | 53,5 | 56,0 |
| 18 | 5 | | Joy Lazar M.A. | | | IND | 1976 | Ker | 8,0 | 0,0 | 53,0 | 57,0 |
| 19 | 68 | | Dave Kantilal | S60 | | IND | 1861 | Raj | 7,5 | 0,0 | 61,0 | 66,0 |
| 20 | 409 | | Suhaib Ahmad | | | IND | 1528 | UP | 7,5 | 0,0 | 60,5 | 65,5 |
---