Commonwealth 2018 Round 1: Tania Sachdev's huge blunder
What a great gathering of chess players we have at the Leela Ambience Hotel in Delhi. The Commonwealth Chess Championships 2018 kicked off from the 26th of June 2018. A record number of players are taking part in this event. In the mornings you have the age category events, while in the afternoon, the open section begins. Most of the top seeds sailed through, with the exception of the strongest female player in the tournament - Tania Sachdev. In a completely winning position she blundered in a big way and gifted the full point to the opponent. We have a huge report with some excellent pictures by Amruta Mokal.
The Commonwealth of Nations, often known as simply the Commonwealth, is an intergovernmental organisation of 53 member states that are mostly former territories of the British Empire. The Commonwealth covers more than 29,958,050 km2, equivalent to 20% of the world's land area and spans all six inhabited continents. With an estimated population of 2.419 billion people, nearly a third of the world population lives in Commonwealth countries!
This year the Commonwealth Championships just like the last year is divided into 15 categories. We have 14 age categories and one open event. Earlier, the age category prizes used to be given based on the open tournament itself, but since the last year, the Commonwealth Association have wanted to pit the youngsters against players of their age category in order to determine the medals. This is the reason why you have under-8, 10, 12, 14, 16, 18, 20 in both open and girls section, which comes to 14 age category events.
Let's first have a look at the absolute Open event before moving to the age category section.
Starting rank:
Although we have a very good turnout of Indian GMs, the tournament misses International Grandmasters.
Lalith Babu vs Karan Trivedi
It's positions like these that Jacob Aagaard explains in the chapter "Comparison" of his book Grand Master Preparation - Calculation. What Jacob essentially mentions is that you go ahead with one line for example Bxe5 Bg5 Qxh3 Qd2 f4 and now in this position replace the bishop on e5 with pawn on e5, assuming that if you took dxe5 this position would have arose! You have to compare both the positions in this particular manner and when that is done, you have to choose which move is better. It is quite apparent that the bishop on e5 works much better than one on g7 hemmed in by his own pawn on e5. Karan's decision to take on e5 with the pawn was wrong and he lost the game. ...Bxe5! would have given Black a good position.
V.S. Negi vs Tania Sachdev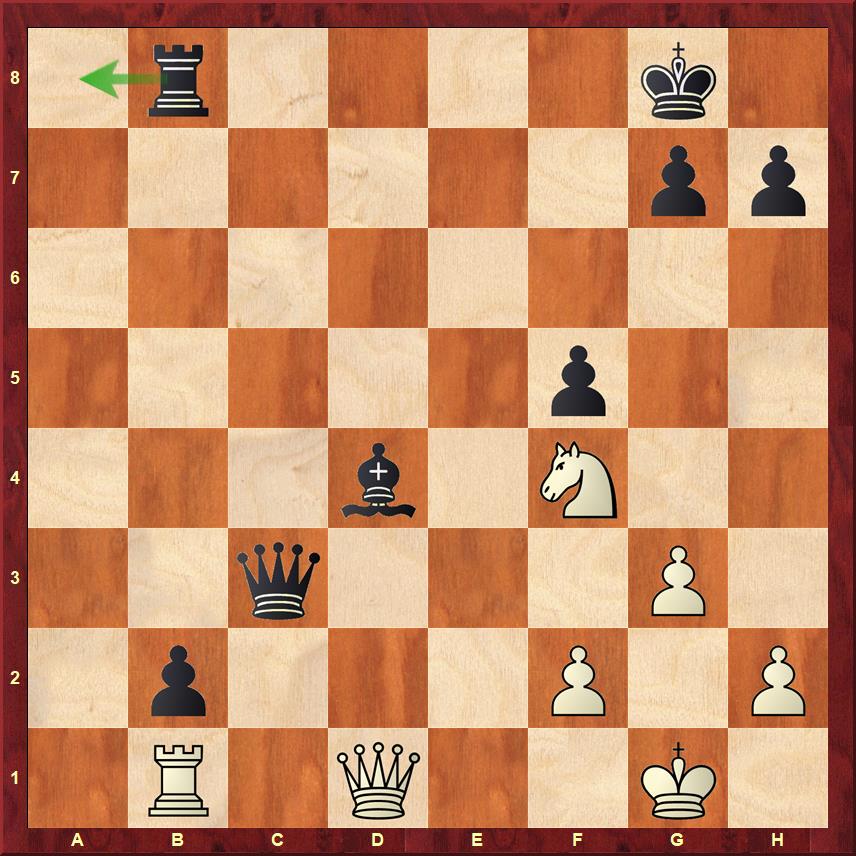 Even after Negi played Ne2, the game would not have ended had Tania played Qc4, as Nxd4 is met with Rd8. But in the game, Tania played ...Qc5 and after Nxd4 Rd8 Qb3+, the game was all but over!
Saranya - Kunte
Results of round one:
Pairings of round two:
Know the juniors!
There are 14 age category events going on simultaneously. Many of the youngsters are playing in both open and their age group category! Three sections under-8 open and girls and under-10 girls start at 3 p.m. The rest take place in the morning at 9.30. The turnout has been so huge that there is hardly any space in the hall. Jam packed!
Many of the youngsters have been selected to the Commonwealth Championships because they finished at the top of their category in nationals. Hence, they get free lodging and boarding in Leela. So, many of the parents have booked a room in a nearby hotel and meet them before and after the round! A unique experience for the kids who get some independence and at the same time do not miss their parents!
Equality with black pieces after 15 moves in the opening is good news. But when your opponent is rated 700 points below you on the Elo scale, you are not too happy. In such a situation, should you overstretch and try to extract water from stone or just be objective and be happy with the half point. It's difficult to say what is the right approach. I think from a long term point of view being objective is very important. For eg. look at the game below. Divya stretched and stretched and before she knew it, she was completely lost. It was only because her opponent agreed for a draw in a completely won position that she could survive.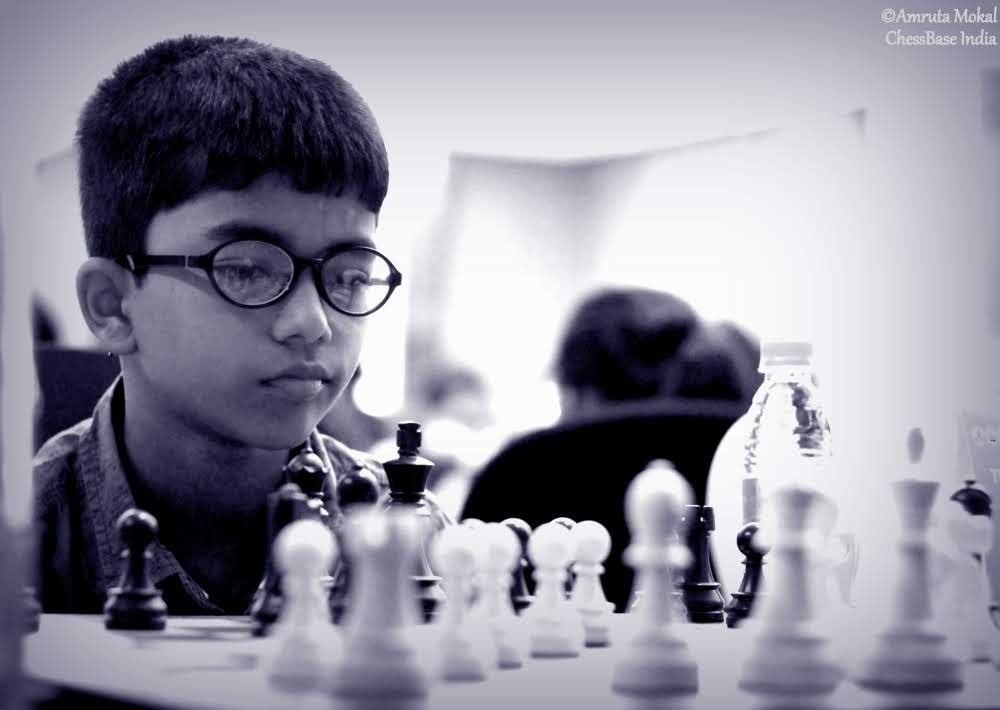 Opening Ceremony: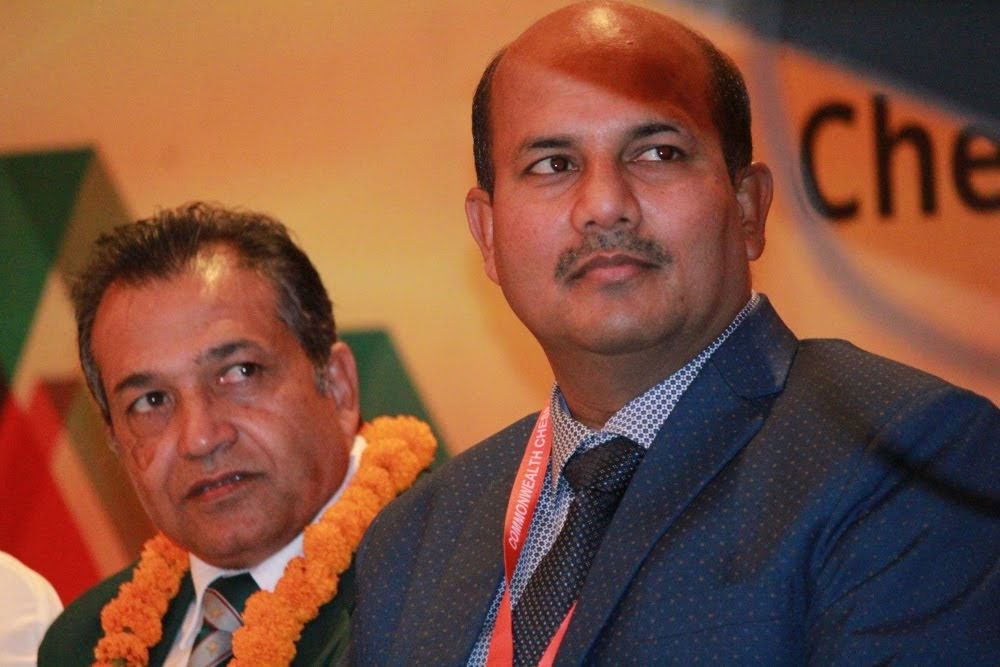 Video Gallery:
---