Chennai 2018 Round 8: Deepan and Laxman play a crazy game of chess!
There are days in chess when the quality of the game takes precedence over the result. Eighth round at the Chennai International 2018 was one such day! Deepan Chakkravarthy playing with the white pieces complicated the position to such an extent that there was no coming back. Laxman held his nerve, took advantage of Deepan's inaccuracies and scored a win. He now leads the tournament with 7.0/8 along with Ivan Rozum. Ivan beat his Ukrainian opponent Adam Tukhaev. Round nine will see this interesting clash on the top board between Rozum and Laxman. In the round eight report we have a detailed analysis of the Deepan vs Laxman encounter.
Chess can be played with different energy levels by different players. There are some strong players who are content with a draw and for them chess is more of a result-oriented exercise than anything else. But there are a few players who want to play uncompromising chess, come what may! It doesn't matter whether they are in the lead or they are struggling on the last board, they just want to fight it out. One such player is Deepan Chakkravarthy. Deepan was in the joint lead with three other players and was fighting it out on the top board against GM Laxman Rajaram.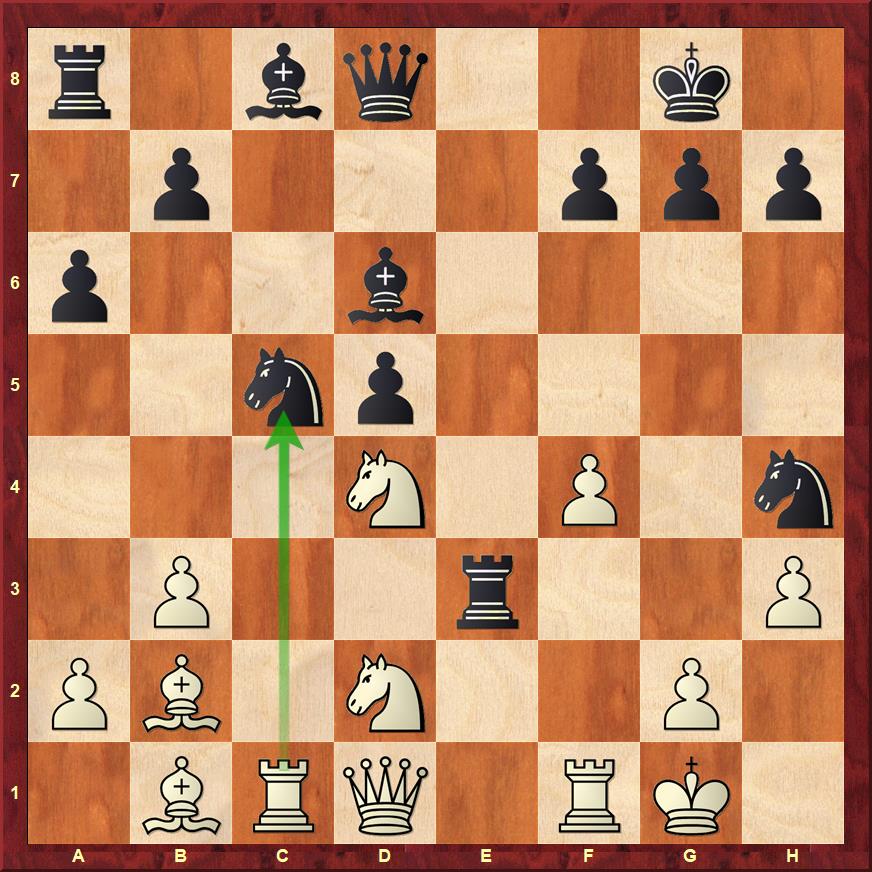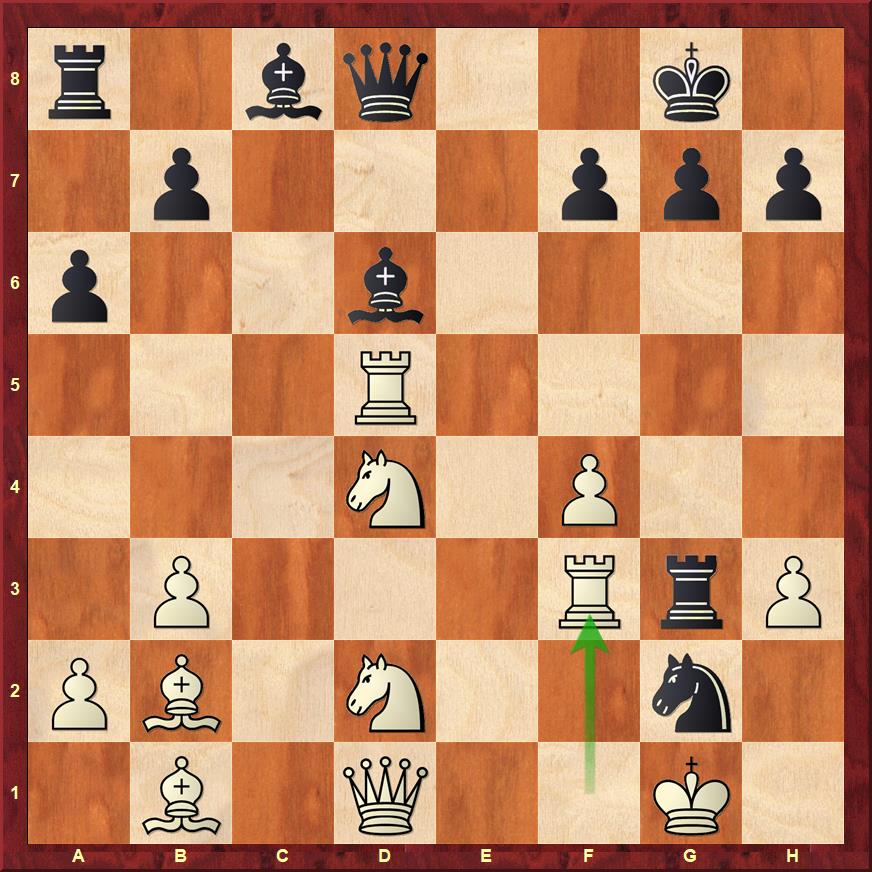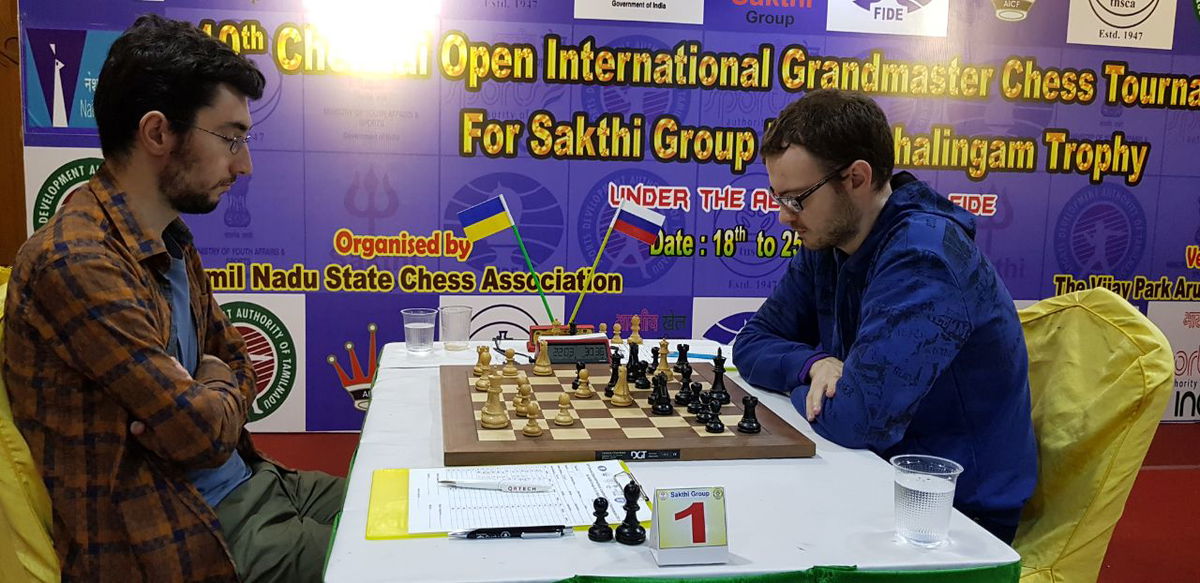 After the game, we asked Adam - what went wrong? "Ivan just played too strong!" Rozum has found his groove and is now two steps away from winning a title on Indian soil. Laxman stands in his way! Who will win the crucial ninth round?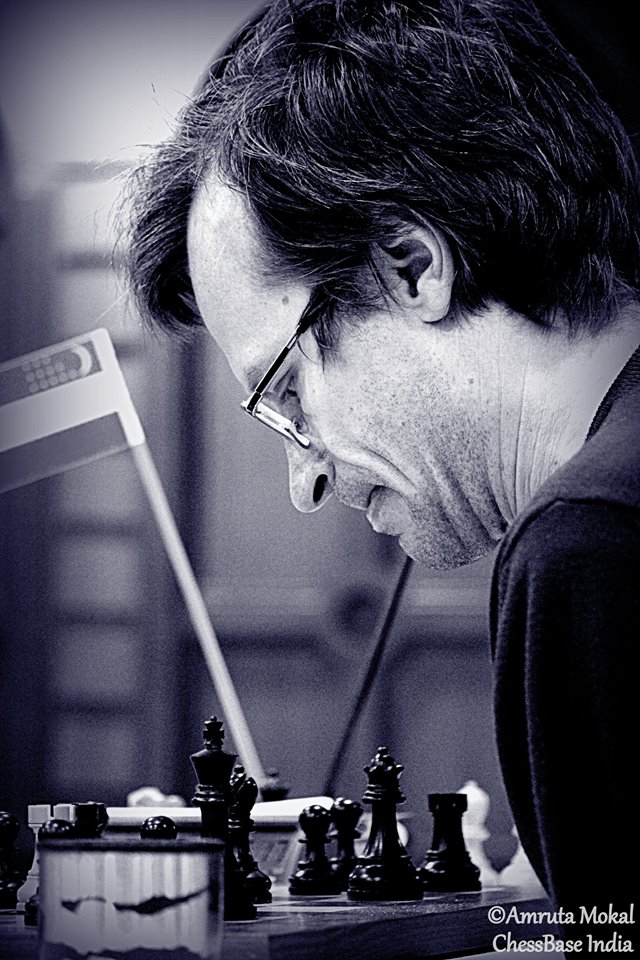 Results of round 8
Rank after round 8
| | | | | | | | | | | | | | | |
| --- | --- | --- | --- | --- | --- | --- | --- | --- | --- | --- | --- | --- | --- | --- |
| Rk. | SNo | | | Name | sex | FED | Rtg | Club/City | Pts. | TB1 | TB2 | TB3 | TB4 | TB5 |
| 1 | 19 | | GM | Laxman R.R. | | IND | 2434 | ICF | 7,0 | 0,0 | 38,0 | 41,5 | 35,50 | 6,0 |
| 2 | 2 | | GM | Rozum Ivan | | RUS | 2595 | RUS | 7,0 | 0,0 | 35,0 | 37,5 | 33,50 | 6,0 |
| 3 | 17 | | IM | Visakh N R | | IND | 2457 | TN | 6,5 | 0,0 | 37,5 | 41,0 | 32,75 | 5,0 |
| 4 | 18 | | GM | Dzhumaev Marat | | UZB | 2434 | UZB | 6,5 | 0,0 | 36,0 | 40,0 | 32,00 | 6,0 |
| 5 | 25 | | FM | Erigaisi Arjun | | IND | 2386 | TEL | 6,5 | 0,0 | 35,0 | 39,0 | 31,75 | 5,0 |
| 6 | 5 | | GM | Tukhaev Adam | | UKR | 2570 | UKR | 6,0 | 0,0 | 41,0 | 45,0 | 31,50 | 5,0 |
| 7 | 13 | | FM | Karthik Venkataraman | | IND | 2476 | AP | 6,0 | 0,0 | 40,0 | 44,0 | 31,00 | 5,0 |
| 8 | 69 | | IM | Hegde Ravi Gopal | | IND | 2105 | KAR | 6,0 | 0,0 | 40,0 | 43,5 | 30,75 | 5,0 |
| 9 | 14 | | GM | Deepan Chakkravarthy J. | | IND | 2475 | ICF | 6,0 | 0,0 | 40,0 | 43,0 | 30,00 | 5,0 |
| 10 | 9 | | GM | Pruijssers Roeland | | NED | 2536 | NED | 6,0 | 0,0 | 38,5 | 42,5 | 30,75 | 4,0 |
| 11 | 6 | | GM | Sivuk Vitaly | | UKR | 2550 | UKR | 6,0 | 0,0 | 38,5 | 42,0 | 29,25 | 5,0 |
| 12 | 26 | | IM | Sidhant Mohapatra | | IND | 2382 | ODI | 6,0 | 0,0 | 36,5 | 40,0 | 28,50 | 5,0 |
| 13 | 7 | | GM | Tran Tuan Minh | | VIE | 2548 | VIE | 6,0 | 0,0 | 36,5 | 40,0 | 28,00 | 6,0 |
| 14 | 1 | | GM | Gareyev Timur | | USA | 2605 | USA | 6,0 | 0,0 | 36,0 | 40,5 | 28,50 | 6,0 |
| 15 | 21 | | IM | Llaneza Vega Marcos | | ESP | 2421 | ESP | 6,0 | 0,0 | 36,0 | 39,0 | 27,50 | 5,0 |
| 16 | 12 | | GM | Horvath Adam | | HUN | 2484 | HUN | 6,0 | 0,0 | 35,5 | 40,0 | 29,50 | 6,0 |
| 17 | 34 | | | Muthaiah Al | | IND | 2291 | TN | 6,0 | 0,0 | 35,5 | 38,5 | 26,25 | 5,0 |
| 18 | 20 | | IM | Nitin S. | | IND | 2422 | TN | 6,0 | 0,0 | 35,0 | 37,5 | 27,50 | 4,0 |
| 19 | 23 | | IM | Raghunandan Kaumandur Srihari | | IND | 2402 | KAR | 6,0 | 0,0 | 34,0 | 37,5 | 27,25 | 5,0 |
| 20 | 16 | | GM | Czebe Attila | | HUN | 2458 | HUN | 6,0 | 0,0 | 33,5 | 37,5 | 28,25 | 4,0 |
Pairing of round 9:
---