Chennai 2018 Round 4: Yogic Timur Gareyev leads with six others
Timur Gareyev is always a crowd puller either by the moves on the board or by his actions off it. Today he sat like a Yogi in his game against Rahul Sangma and played some fine chess to put it across his opponent. Six more players join him on 4.0/4. They are: Adam Tukhaev, Deepan Chakkravarthy, R.R.Laxman, Karthik Venkatraman, Marcos Llaneza and Arif Abdul Hafiz. In the fourth round we saw some mini-upsets as grandmasters Sivuk, Horvath and Tran Tuan Minh stumbled to a defeat. We have the full report with game analysis, pictures, and videos!
The battles between opponents become more intense as we move to the fourth round of the Chennai Open 2018. No longer can we call lower rated players beating their high rated opponents an upset. More like a mini-upset, because these so called "lower-rated" players are also very strong in their own right. On the top board, however, it was a completely one-sided battle as IM Rahul Sangma went wrong right out of the opening.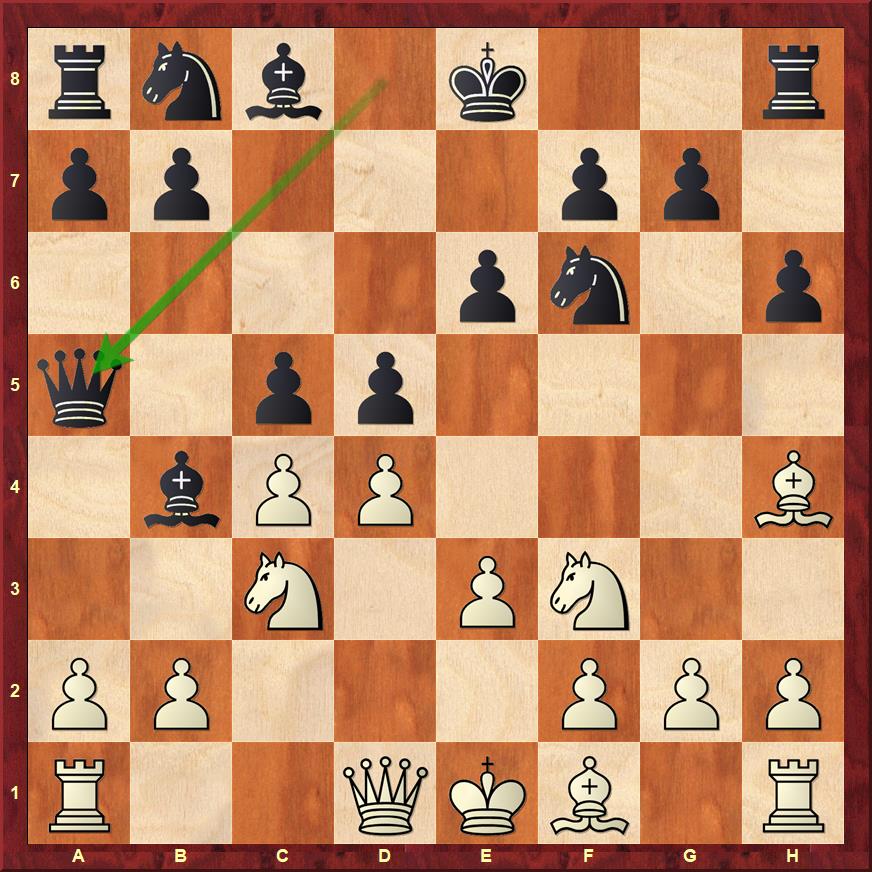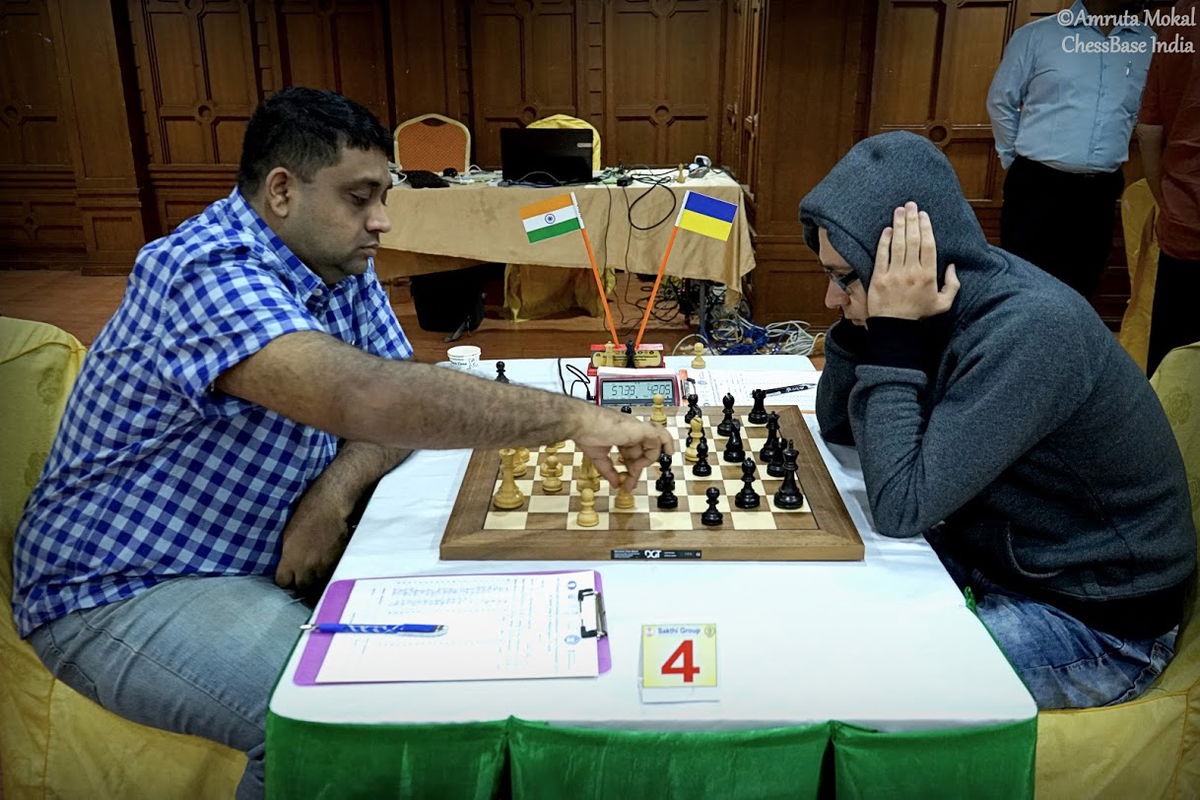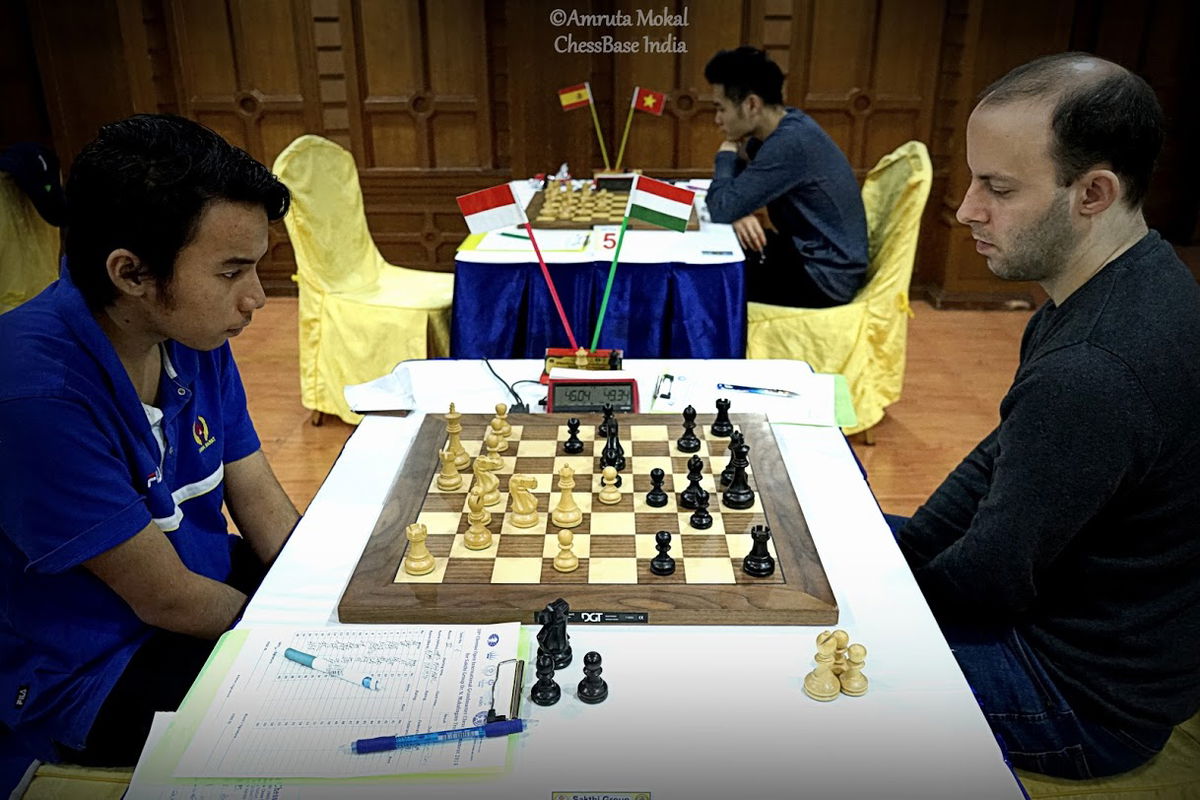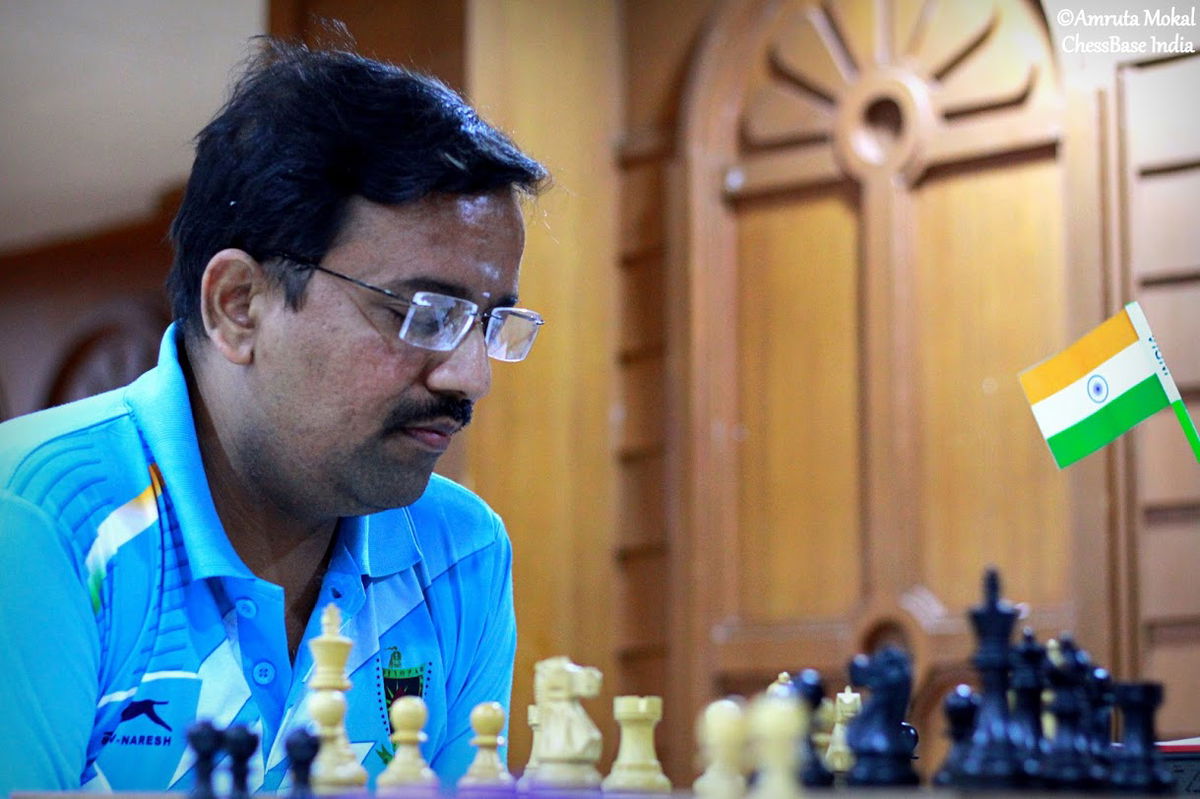 After four rounds we have seven players on 4.0/4. 11 players trail them by half a point. Deepan versus Gareyev on the top board will be an interesting struggle and also fun to watch will be Laxman against Tukhaev.
Results of round 4
Rank after round 4:
| | | | | | | | | | | | | | | |
| --- | --- | --- | --- | --- | --- | --- | --- | --- | --- | --- | --- | --- | --- | --- |
| Rk. | SNo | | | Name | sex | FED | Rtg | Club/City | Pts. | TB1 | TB2 | TB3 | TB4 | TB5 |
| 1 | 13 | | FM | Karthik Venkataraman | | IND | 2476 | AP | 4,0 | 0,0 | 9,0 | 11,5 | 11,50 | 4,0 |
| 2 | 29 | | FM | Hafiz Arif Abdul | | INA | 2324 | INA | 4,0 | 0,0 | 9,0 | 10,5 | 10,50 | 4,0 |
| 3 | 14 | | GM | Deepan Chakkravarthy J. | | IND | 2475 | ICF | 4,0 | 0,0 | 8,0 | 10,0 | 10,00 | 4,0 |
| 4 | 5 | | GM | Tukhaev Adam | | UKR | 2570 | UKR | 4,0 | 0,0 | 7,5 | 9,0 | 9,00 | 4,0 |
| 5 | 1 | | GM | Gareyev Timur | | USA | 2605 | USA | 4,0 | 0,0 | 7,0 | 9,0 | 9,00 | 4,0 |
| 6 | 19 | | GM | Laxman R.R. | | IND | 2434 | ICF | 4,0 | 0,0 | 7,0 | 8,5 | 8,50 | 4,0 |
| 7 | 21 | | IM | Llaneza Vega Marcos | | ESP | 2421 | ESP | 4,0 | 0,0 | 6,5 | 8,5 | 8,50 | 4,0 |
| 8 | 3 | | GM | Tiviakov Sergei | | NED | 2584 | NED | 3,5 | 0,0 | 9,5 | 12,5 | 10,75 | 3,0 |
| 9 | 69 | | IM | Hegde Ravi Gopal | | IND | 2105 | KAR | 3,5 | 0,0 | 8,5 | 10,0 | 8,25 | 3,0 |
| 10 | 17 | | IM | Visakh N R | | IND | 2457 | TN | 3,5 | 0,0 | 8,5 | 9,5 | 8,00 | 3,0 |
| 11 | 27 | | IM | Rathnakaran K. | | IND | 2372 | KER | 3,5 | 0,0 | 8,0 | 10,0 | 8,50 | 3,0 |
| 12 | 9 | | GM | Pruijssers Roeland | | NED | 2536 | NED | 3,5 | 0,0 | 7,5 | 9,5 | 8,25 | 3,0 |
| 13 | 4 | | GM | Solodovnichenko Yuri | | UKR | 2571 | UKR | 3,5 | 0,0 | 7,5 | 9,0 | 7,75 | 3,0 |
| | 18 | | GM | Dzhumaev Marat | | UZB | 2434 | UZB | 3,5 | 0,0 | 7,5 | 9,0 | 7,75 | 3,0 |
| 15 | 30 | | | Saravana Krishnan P. | | IND | 2323 | TN | 3,5 | 0,0 | 7,5 | 9,0 | 7,25 | 3,0 |
| 16 | 2 | | GM | Rozum Ivan | | RUS | 2595 | RUS | 3,5 | 0,0 | 7,0 | 8,5 | 7,75 | 3,0 |
| 17 | 22 | | | Arjun Kalyan | | IND | 2407 | TN | 3,5 | 0,0 | 7,0 | 8,5 | 7,50 | 3,0 |
| 18 | 33 | | IM | Kandil Adham | | EGY | 2294 | EGY | 3,5 | 0,0 | 6,5 | 8,0 | 7,25 | 3,0 |
| 19 | 35 | | IM | Deshmukh Anup | | IND | 2285 | MAH | 3,0 | 0,0 | 10,0 | 12,0 | 8,00 | 3,0 |
| 20 | 6 | | GM | Sivuk Vitaly | | UKR | 2550 | UKR | 3,0 | 0,0 | 9,5 | 11,5 | 7,50 | 3,0 |
Round 5 pairings:
---