Candidates 2018 Round 12: It's a complete mess!
What a brilliant round we have had! All the predictions went out of the window when two of the players who have been consistently leading the Candidates 2018 were beaten in the twelfth round. Karjakin beat Caruana and joined him at the top with 7.0/12. Ding Liren scored his first win of the event to join Mamedyarov on the second spot with 6.5/12. Ding and Shakh are joined by Grischuk who also has a chance to win this tournament. With two rounds to go and five players in with a chance to become a Candidate, this is going to be highly interesting. Don't miss out on the round 12 analyses.
Two years ago at the Candidates 2016, I witnessed the last round action between Karjakin and Caruana. What a heartbreak it was for the American GM. Karjakin, who needed just a draw, launched a decisive attack and checkmated Caruana's king to move to the World Championship.
Karjakin played a flawless game to beat Fabiano. Sergey started the tournament with 1.0/4 with two losses to Aronian and Mamedyarov. Instead of fixing his situation immediately by playing for wins and then losing even more games, he calmed down. He drew two of his games, regained his confidence. 2.0/6 was not a great score. But in the next six rounds Karjakin scored four wins! Thus moving to plus two and now has the best chance to win the Candidates because of the second tiebreak of most number of wins.
Karjakin slowly but surely outplayed Caruana from the above position. With such a bishop on d5 you always know you have excellent compensation. Caruana couldn't really cling on.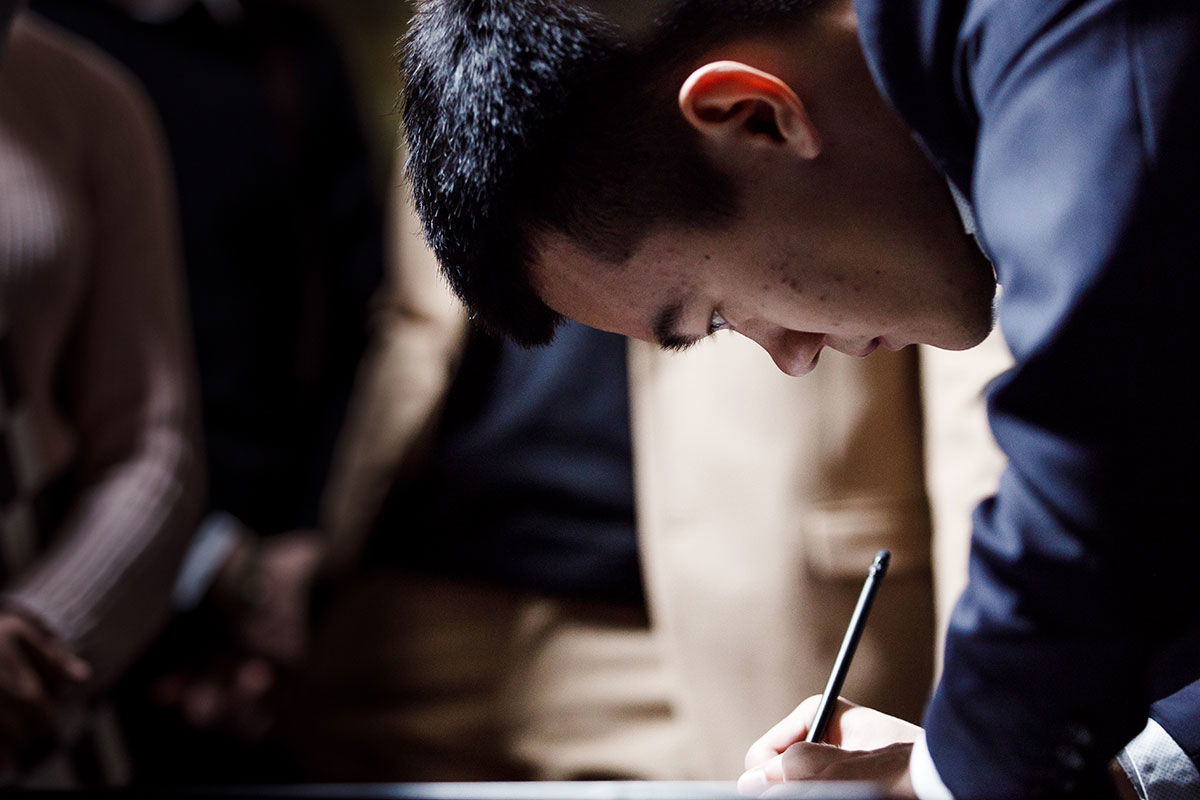 Ding Liren played a solid line of the Semi-Tarrasch from Black and it all looked pretty even, but at some point Shakh got overambitious and was punished for the same.
Things became really complicated towards the end, but Ding Liren had calculated everything. Mamedyarov had to resign.
I have a feeling that Karjakin has a great chance to win this. His remaining opponents are Ding Liren and Wesley So. Caruana on the other hand will be playing against Grischuk and Aronian. Pairing wise Caruana has better chances, but I think psychologically Karjakin is the strongest right now as can be seen from his calm and composed attitude during the press conference. Mamedyarov, Grischuk and Ding Liren are all in with a chance at 6.5/12. But they will surely have to beat one of their opponents. This is how the pairings will look in round 13 and 14:
Round 13
| | | | | | | | | |
| --- | --- | --- | --- | --- | --- | --- | --- | --- |
| SNr | | Name | Elo | Erg. | | Name | Elo | SNr |
| 7 | GM | Mamedyarov Shakhriyar | 2814 | - | GM | Grischuk Alexander | 2767 | 8 |
| 6 | GM | Ding Liren | 2769 | - | GM | Kramnik Vladimir | 2800 | 1 |
| 5 | GM | So Wesley | 2799 | - | GM | Karjakin Sergey | 2763 | 2 |
| 4 | GM | Caruana Fabiano | 2784 | - | GM | Aronian Levon | 2797 | 3 |
Round 14
| | | | | | | | | |
| --- | --- | --- | --- | --- | --- | --- | --- | --- |
| SNr | | Name | Elo | Erg. | | Name | Elo | SNr |
| 8 | GM | Grischuk Alexander | 2767 | - | GM | Caruana Fabiano | 2784 | 4 |
| 3 | GM | Aronian Levon | 2797 | - | GM | So Wesley | 2799 | 5 |
| 2 | GM | Karjakin Sergey | 2763 | - | GM | Ding Liren | 2769 | 6 |
| 1 | GM | Kramnik Vladimir | 2800 | - | GM | Mamedyarov Shakhriyar | 2814 | 7 |
---