Bhopal 2017 Round 5+6: What separates a GM from an IM?
What is it that separates a GM from an IM? This is a question that we hear quite often. On the surface both IMs and GMs are strong players and it is not so easy to differentiate between them. However, when you go deeper you realize that grandmasters have certain qualities which are clearly superior. At the Bhopal International 2017 four GMs were pitted against four IMs and it was a complete massacre. The scoreline was 3.5-0.5 in the favour of GMs. After six rounds we have five players leading with 5.5/6. Detailed report by IM Sagar Shah with pictures by Amruta Mokal and Niklesh Jain.
People always wonder what is the difference in playing strength between a grandmaster and an International Master. Both are strong players, right? Of course, IM title is achieved at 2400 and GM at 2500. But for an amateur both the titles seem pretty difficult to achieve. So the logical question is what separates an IM from a GM. Well, the pairing of the 5th round of Bhopal International 2017 would tell you the exact tale. On the first four boards of the tournament four IMs were pitted against four grandmasters. This is how the pairings looked:
Aleksander Wohl vs Timur Gareyev:
The grandmaster dominated the game right from the start. Wohl had one opportunity out of the opening to get a good position, but once he missed it, it all went downhill.
Wohl made the automatic developing move Be3, when after Qf6 he was just worse. But if he had followed the well known adage, "Play on the flank must be met with a break in the centre," he would have found d4! After this White has solved all his opening issues and the knight on h5 suddenly starts looking misplaced. Also the knight on b3 becomes useful. So all in all this would have been a pretty strong move.
Wohl missed this opportunity and in the rest of the game it was simply Gareyev all the way. You must see how he maneuvers his pieces in very fine style to outplay his experienced opponent.
Ivan Rozum vs Ravi Teja
Ivan Rozum won the game. If you look at the battle carefully, you will realize that Black made some small errors out of the opening, misplacing his pieces slightly. However, he fought back. But in the middlegame, somehow the grandmaster had a better understanding of what was more important. Although Black had this wonderful centre, it was white's h-pawn that created a huge damage by ripping apart the kingside. Perhaps, this is another thing that GMs excel in. In extremely complicated positions where a lot of things are happening, they just know what are the thing they should be playing for.
David Alberto vs K. Rathnakaran
I have a feeling that Alberto studied the games of Ratnakaran quite carefully. At least he got to know his style pretty well. In that way, he was able to play dry positions which are not really the Kerala player's forte. He was not able to weave his tactical magic and Alberto scored a pretty easy win.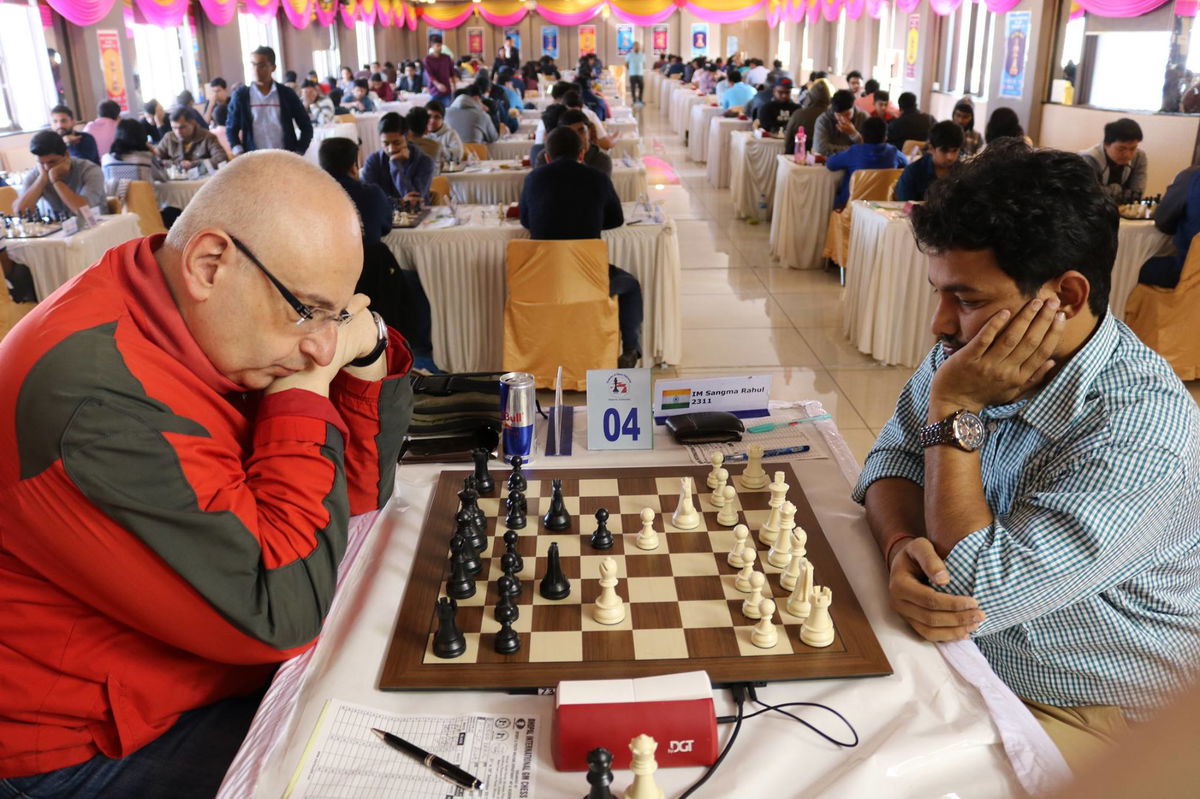 What separates a GM from an IM?
Athough the above sample was pretty small, it was quite impressive to see the GMs beating their IM opponents with a score of 3.5-0.5. So what is it that separates a GM from an IM?
1. Feel of the critical moment of the game.
Grandmasters can feel it much better that now is the most important moment in the game. If Aleksander Wohl would have realized that playing d4 was important and that Be3 would simply be met with Qf6 with a better position for Black, he would have been more careful.
2. Better opening knowledge
Grandmasters in general have a good opening knowledge. Not just of a particular opening, but in general they know the trends and they can steer the game into positions which might be unknown for their opponents. Now this knowledge doesn't come overnight. It is the result of consistent work done over a long period of time. You have to keep yourself constantly updated.
3. Psychology and opponent's style
Even International Masters try to understand their opponent's style, but GMs are more successful in steering the games to the kind of positions that are the most uncomfortable for the opponent. The success ratio is high because they have superior knowledge and skills.
4. Less tactical errors.
Now this might seem obvious, because if you make less tactical mistakes you are bound to win, but GMs in general blunder less than an IM.
Personally I think the titles GM and IM are very well formulated by FIDE. An IM is a strong player, but he does lack something in his game. A GM could also lack something, but more often than not they are well rounded, and their strong points are much better developed than an IM. For example if you take an IM and GM whose core strength is tactical play, then the GM will be much better at tactics than the IM. There are always exceptions to the rule, so the above points must be taken with a pinch of salt.
Results of round 5:
Round six was supposed to be the most interesting one because the top seed was pitted against the second seed and the fourth seed was up against the fifth. A lot of blood was expected to be spilled in this round, but both the games ended in tame draws.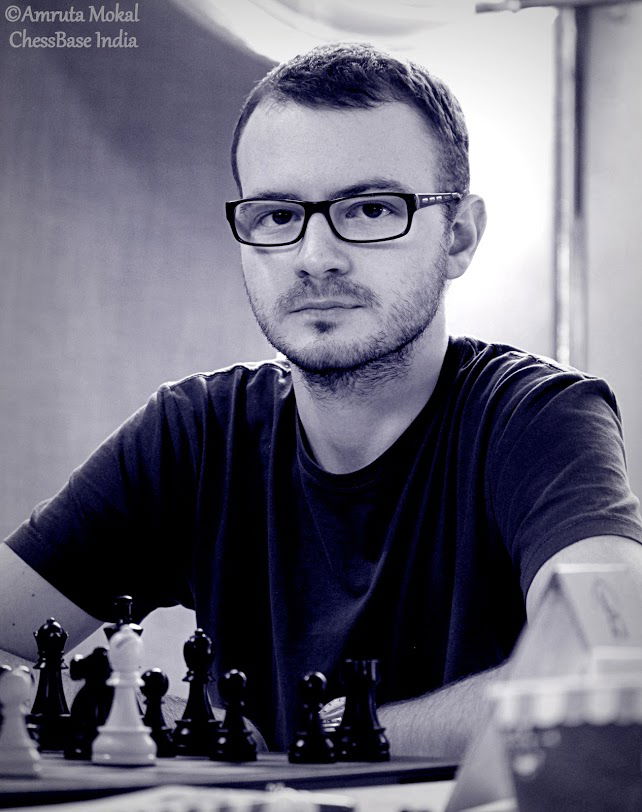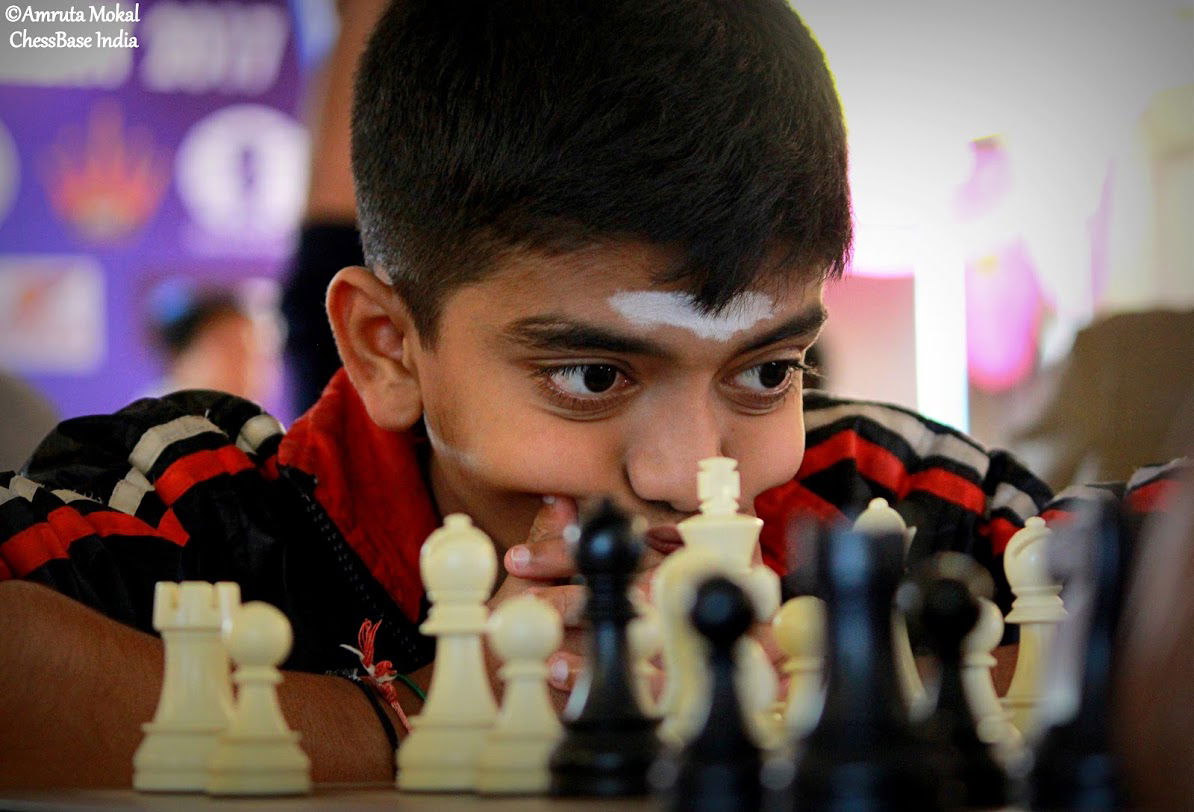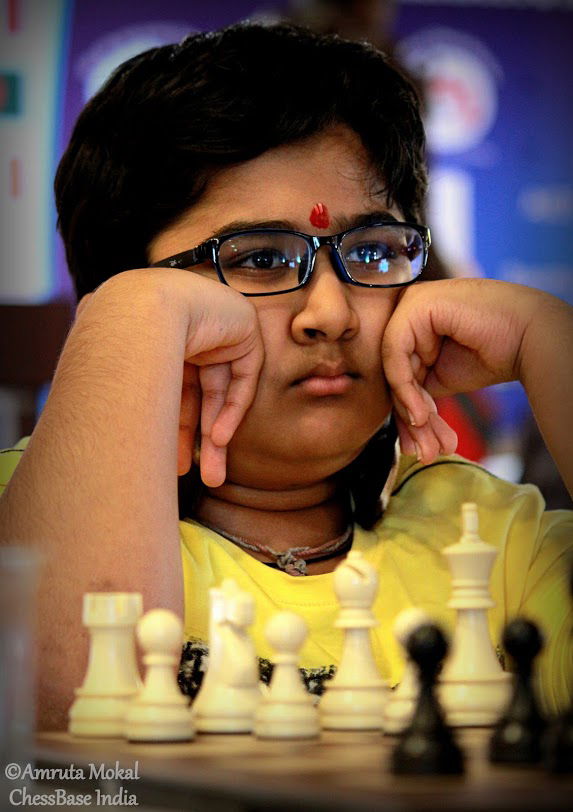 Results of Round 6:
Ranking after round 6:
| | | | | | | | | | | | | | | |
| --- | --- | --- | --- | --- | --- | --- | --- | --- | --- | --- | --- | --- | --- | --- |
| Rk. | SNo | | | Name | sex | FED | RtgI | Club/City | Pts. | TB1 | TB2 | TB3 | TB4 | TB5 |
| 1 | 4 | | GM | David Alberto | | ITA | 2571 | Italy | 5,5 | 0,0 | 22,0 | 25,0 | 22,50 | 5,0 |
| 2 | 2 | | GM | Rozum Ivan | | RUS | 2595 | Russia | 5,5 | 0,0 | 22,0 | 25,0 | 22,25 | 5,0 |
| 3 | 1 | | GM | Gareyev Timur | | USA | 2606 | USA | 5,5 | 0,0 | 21,5 | 24,0 | 21,25 | 5,0 |
| 4 | 10 | | IM | Khusenkhojaev Muhammad | | TJK | 2451 | Tajikistan | 5,5 | 0,0 | 20,0 | 23,0 | 21,00 | 5,0 |
| 5 | 12 | | IM | Girish A. Koushik | | IND | 2412 | Karnataka | 5,5 | 0,0 | 19,5 | 22,5 | 20,75 | 5,0 |
| 6 | 7 | | GM | Nguyen Duc Hoa | | VIE | 2504 | Vietnam | 5,0 | 0,0 | 21,5 | 24,5 | 20,25 | 4,0 |
| 7 | 25 | | IM | Rathnakaran K. | | IND | 2307 | Kerala | 5,0 | 0,0 | 21,0 | 24,0 | 18,50 | 5,0 |
| 8 | 5 | | GM | Atalik Suat | | TUR | 2545 | Turkey | 5,0 | 0,0 | 21,0 | 23,5 | 18,25 | 4,0 |
| 9 | 24 | | IM | Sangma Rahul | | IND | 2311 | Delhi | 5,0 | 0,0 | 20,5 | 23,5 | 18,50 | 4,0 |
| 10 | 14 | | IM | Wohl Aleksandar H. | | AUS | 2370 | Australia | 5,0 | 0,0 | 20,5 | 23,5 | 18,00 | 5,0 |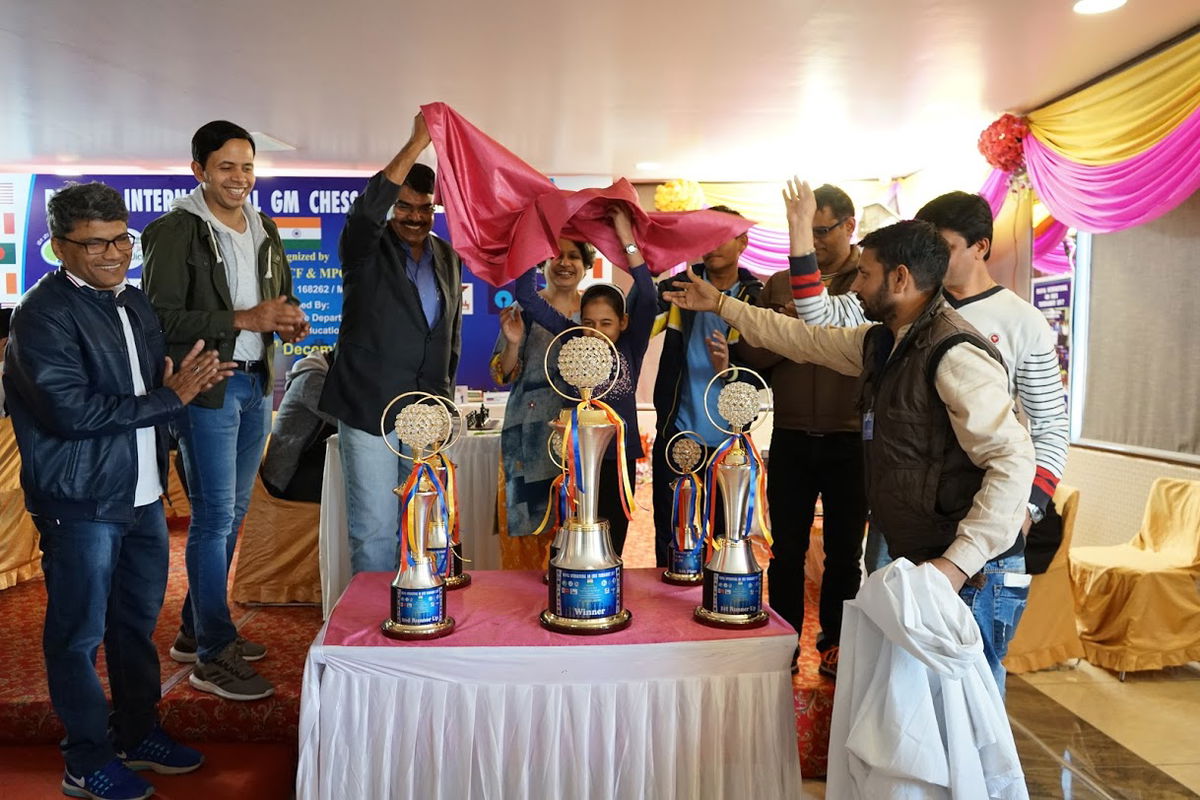 Pairing of Round 7
A parent's Q & A session was held at 5 p.m. on 24th of December 2017. I tried my best to answer some of the most important questions on the minds of the parents of chess players. In between the lecture, Timur Gareyev visited the hall. He had just finished his game. We called him on the stage and asked him about how he had developed his memory and blindfold capabilities. His reply was extremely detailed and you can learn a lot from it:
---