Bhakti Kulkarni's strong performance at Villard De Lans in France
Villard De Lans is a town in the south Eastern part of France that is well known for skiing. From 30th of June to 7th of July, it was home to a strong International chess tournament held in the memory of Cristina Foisor. Cristina was a strong IM, who passed away at the age of 50 last year. Her daughter WGM Sabina-Francesca Foisor, husband IM Ovidiu-Doru Foisor and son-in-law Elshan Moradiabadi played at the event. The tournament was won by GM Moradiabadi. But it was WGM Bhakti Kulkarni who proved to be the surprise of the tournament as she scored 7.0/9 and finished second. In this report, she sends us two of her annotated games and we also have an interview with the champ on her beginnings in chess and how she got better at the game.
Bhakti Kulkarni finishes second at Villard De Lans in France
Villard De Lans lies in South Easter part of France. It is well known for skiing in winter and hot air ballooning and hiking in other seasons. But from the 30th of June to 7th of July 2018, the place was all about chess! The tournament was held in the memory of Cristina Foisor.
Cristina Foisor was just 50 years old when she passed away. She was an International Master and was scheduled to play in the women's World Championship in February 2017 in Iran. One month before the event she died. She hailed from a chess family. Her husband Ovidiu Foișor was an IM and her daughters Sabina-Francesca Foisor and Mihaela-Veronica Foisor are the titled players, the former being a WGM and US Champion and the latter a WIM.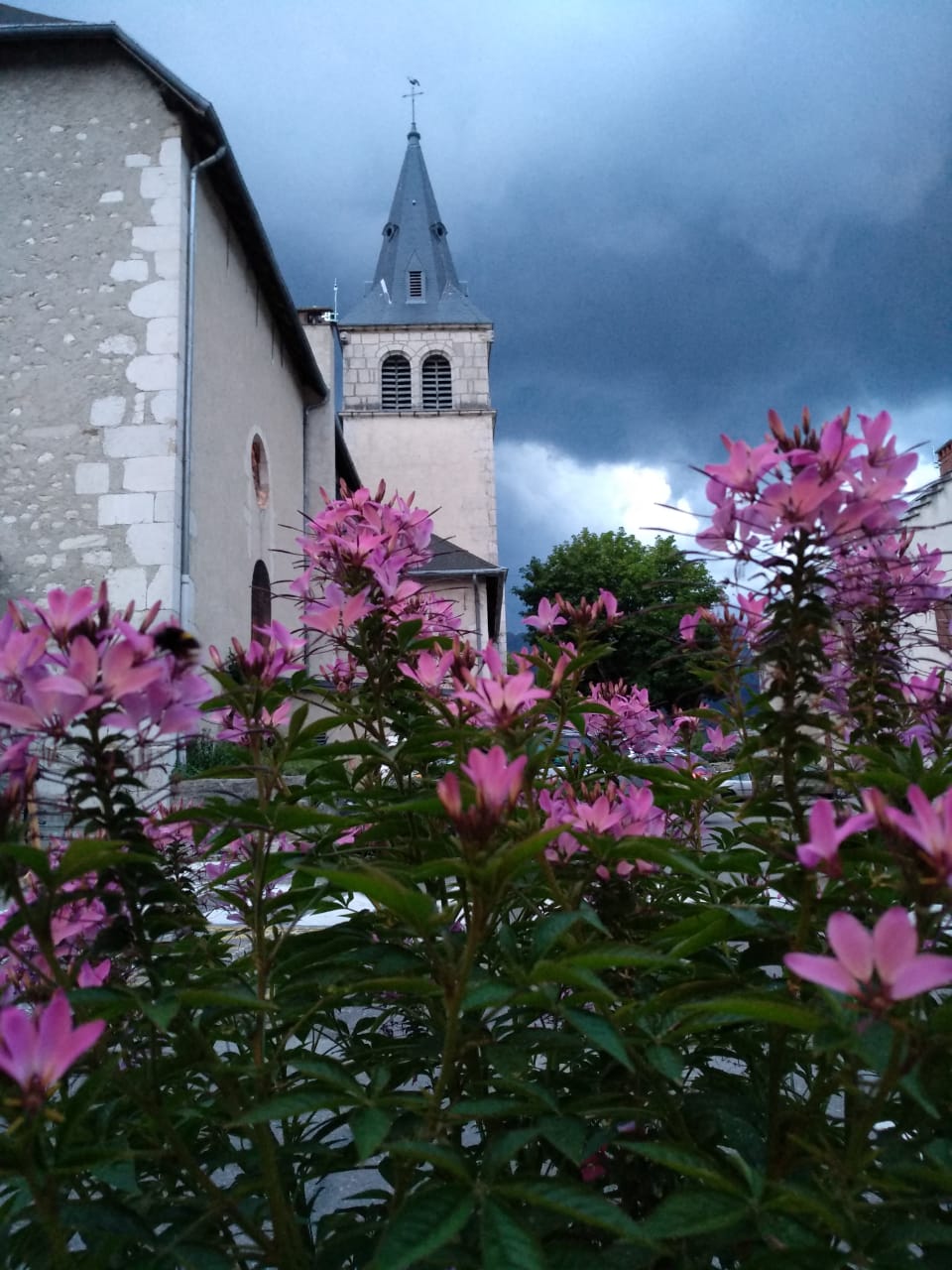 A total of 92 players took part in the Cristina Foisor Trophy tournament. The total prize fund was €4,800 and the first prize was €1,100. A number of grandmasters took part in the event, the top three seeds being: Elshan Moradiabadi (2549), Fabien Libiszewski (2504) and Ventiszlav Inkiov (2432). Our protagonist of this report Bhakti Kulkarni began the event as the ninth seed. She played some fantastic chess and finished second with a rating performance of 2423.
Both Bhakti and Nitish are students of Raghunandan Gokhale and it was a great result for the entire team. There was also a blitz tournament held during the event and Bhakti won that as well.
After the tournament ended we asked Bhakti to send us her favourite game from the tournament. She sent us two games with detailed annotations. We recommend that you set some time aside and go over the moves and analysis. The annotations from a former Asian Champion are bound to help you improve your chess understanding. The first game is against former US women's champion Sabina Foisor. It was a fighting game of chess where Bhakti came out on top towards the end.
In the sixth round Bhakti got the better of the second seed GM Fabian Libiszewski. She got a tad lucky as her opponent blundered big time in the position given below.
Bhakti Kulkarni vs Fabian Libiszewski
Fabien played the move ...Ba6? He was expecting that Bhakti couldn't take the knight and hence would play Rf2 and after the exchange of rooks and the bishops, the knight endgame with two extra pawns should be easily winning. But after Rf2! Rxf2, he completely missed that Bxa6 comes with a check! Well, it happens to the best. Bhakti won the game and with it placed herself in the perfect position for a strong finish.
Get to know Bhakti better:
After her tournament in Villard de Lans, Bhakti travelled to Sitges in Spain where she met the ChessBase India Power Group. She met the group manager and ChessBase India Power Head Ankit Dalal who interviewed Bhakti. In a region which had absolutely no chess culture, she rose like a phoenix. From the state of Goa which had literally no strong chess players, leave alone women players, Bhakti Kulkarni came to the Indian chess scene and crushed the competition. She won just about everyone important tournament that she played, from the state championships, to national junior, to national B, to asian championships!
Bhakti's story is inspiring. It is a tale of a father who wanted her girl to excel at the sport. It is a story of Guru Shishya relationship. A strong bond between Bhakti and her coach Raghunandan Gokhale that began 18 years ago and is still going strong. Why doesn't Bhakti change her coach? She reveals the secret.
Bhakti has recently launched her Facebook page. You can follow her updates around the world by liking the page:
In the interview Bhakti mentioned that she travels to all her tournaments with the help of ChessBase India Power (CBIP). She puts her energy on preparing openings, polishing her technique and getting better at the endgames and lets CBIP take care of all her travel needs right from book of tickets, to visa, to accommodation and so on.
---