"I don't understand why all sorts of ridiculous people tell me that I should retire!"
Every time Anand falls, his detractors start their rant of "Vishy should retire". But Anand knows how to pick himself up. He doesn't care about responding to these disparagers. Instead he focuses on what went wrong and how he could improve his game. The last open tournament that Vishy played before the Isle of Man 2017 was the Gibraltar Masters 2016. He had lost 22 Elo points back then. He learned from this experience and came out strongly at the Isle of Man International, scoring +5 and finishing second. ChessBase India caught up with the champion and got his views not only on his performance but also on this retirement issue.
Interview with Vishy Anand on his second place finish at the Isle of Man International 2017
After Vishy Anand lost to Anton Kovalyov in the second round of the World Cup 2017, many people started to speak about his retirement once again. I wonder why people do not learn their lesson. Every time Vishy has had a low in his career, he has fought back and come out stronger. And he did this once again at the Isle of Man International 2017. It was a strong Open tournament where Anand was the fourth seed behind Carlsen, Kramnik and Caruana. Vishy scored five wins and four draws to finish with a solid 7.0/9, gaining two Elo points in the process. He finished joint second with Nakamura, half a point behind Magnus Carlsen.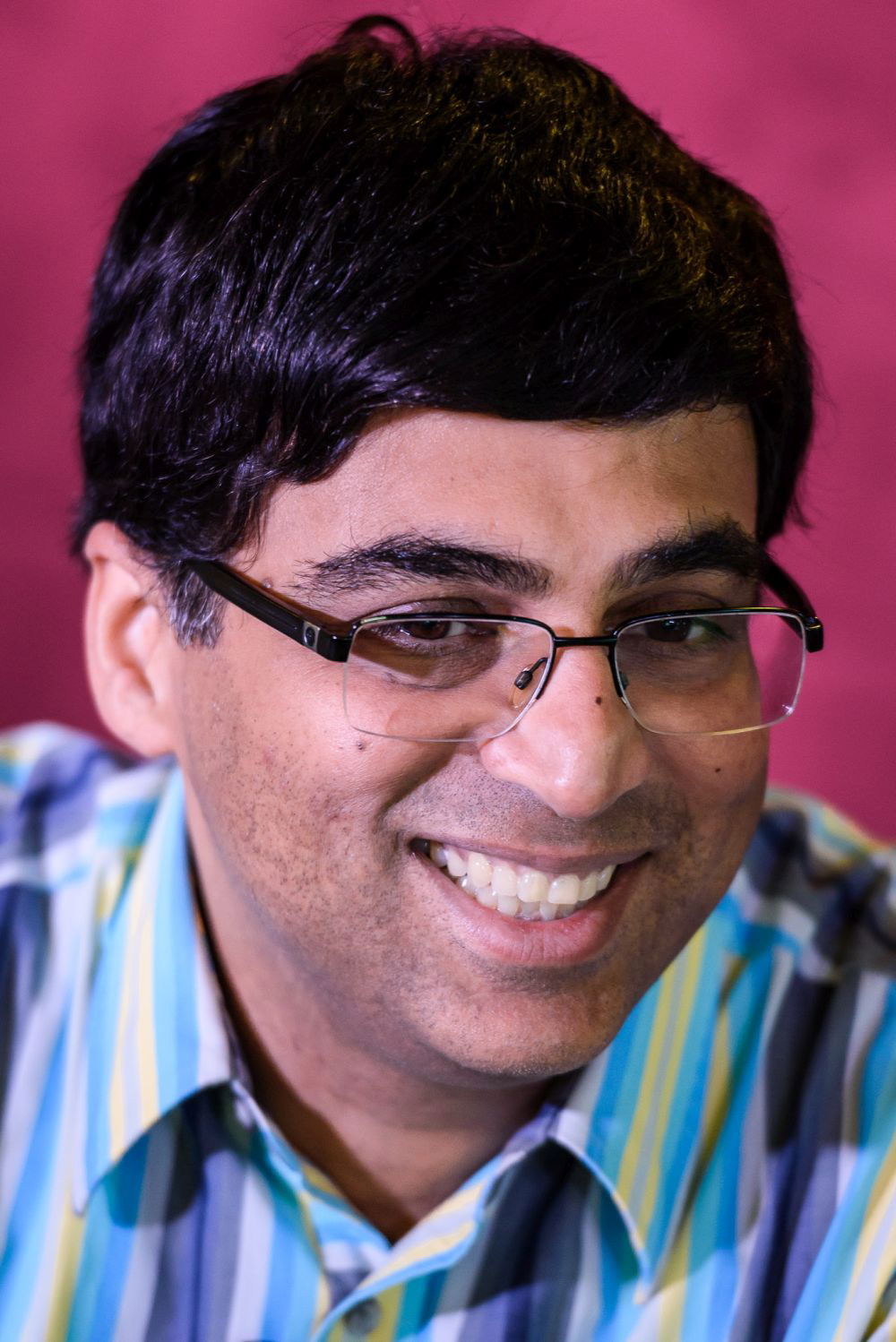 A curious fact is that although the tournament had 13 players above the rating of 2700, Anand didn't face any. One could say he was a tad lucky with the pairings, but he did make most of the chances offered to him. Players like Shirov, Fressinet, Hou Yifan, Grandelius and Sethuraman can beat the best in the business on their day and Anand managed to not only stave them off but also scored 4.0/5 against them.
After Anand was back from Isle of Man and before he left for Seychelles, ChessBase India contacted him and did a short interview with him. Here's the entire transcript and at the end of the article you will also find his answers in audio format.
Sagar Shah (SS): Which was your favourite game from the event?
Vishy Anand (VA): That's a tough one! I would choose between Lubbe in the third round and Hou Yifan in the ninth. Both games are quite pretty. In one I am about to give a mate to the king on e4 and I like the Hou Yifan game also very much. I think it is a game of one piece.
SS: What lessons did you learn from Gibraltar 2016 that you applied here?
VA: I think mainly the difference between Gibraltar and here is that I managed to remain calmer. In Gibraltar and even in World Cup 2017 I was unable to get into a calm state of mind, where you make sensible decisions at the board. In this tournament I managed to do this quite nicely. In fact I got into my groove in the last two games.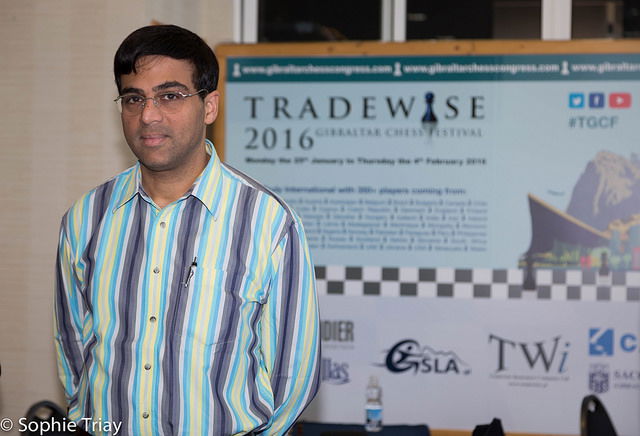 SS: How did you prepare for this event after the World Cup?
VA: I couldn't do all that much of preparation after the World Cup. First of all I was not in the mood and second of all there wasn't much time. I tried to take a break. I enjoyed playing in the Isle of Man because it allows you a little bit of freedom to experiment. I believe this also is the case with Magnus. He seemed to happy to do stuff which he wouldn't be able to do at other places. I needed a little bit of luck against Fressinet in the eighth round. Otherwise the tournament wouldn't have ended so well.
SS: Which are your next events?
VA: The next tournaments will be the London Chess Classic and in the new year Wijk Aan Zee Tata Steel event. I am looking forward to both.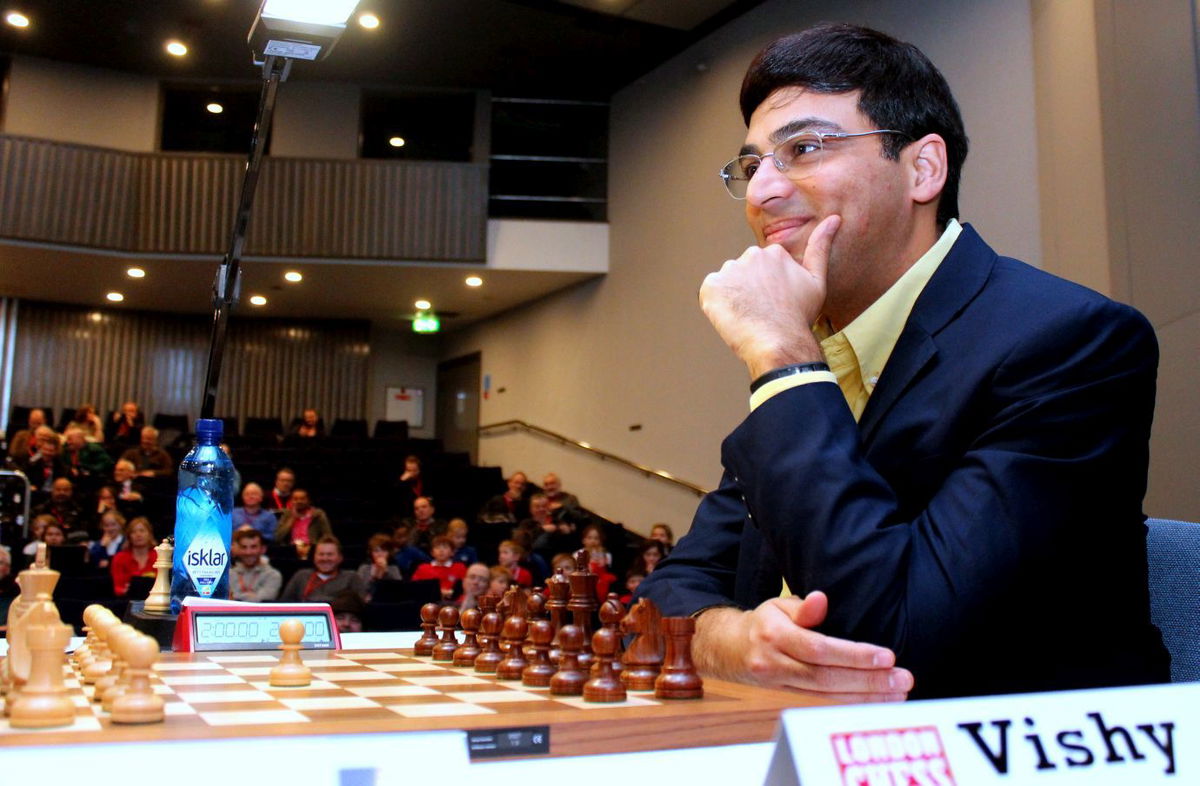 SS: Did you read the article by Lanka Ravi for Times of India. Do you have anything to say about it? We received 153 comments for the contest where people had to quote the reason why you must not retire. The best 10 we published here. Can you say something to your fans who love you so much.
VA: I don't understand why all sorts of ridiculous people tell me that I should retire. I was very touched by what the readers have written. I think the ones who have written, look, if playing chess brings him pleasure and he enjoys it then what's the reason for him not to do it! And I think they nailed the reason why I continue playing. If I like playing, then I will play. That's all.
SS: Lastly, how did you feel playing with 30 more Indians in the same playing hall?
VA: I had also experienced this in Gibraltar, this sensation of playing 30 Indians. There are some practical problems. Because normally in a Round Robin I can find my table very easily by looking for the Indian flag. But in Isle of Man I couldn't find my table at all that way. In fact I would look for my opponent's flag. That was much easier to find! It's nice to bump into my Indian colleagues, at the venue or while taking a walk. I wish I had the chance to know them better. Hopefully this will be the case in future.
Audio interview along with pictures:
Game Analysis:
Anand selected two of his games from the event as those being his favourites. The first one was his third round win against Nikolas Lubbe and the second was his ninth round triumph over Hou Yifan. The Lubbe game is annotated in the replayable board below, while the Hou Yifan game is analyzed in the youtube video.
Video analysis of last round encounter between Anand and Hou Yifan
---