Rs.10 lakh! Biggest ever state championship in the history of Indian chess
State tournaments in India are conducted usually because they are mandatory, and to select the qualifiers for the Nationals. No one ever thought of doing it in a tasteful manner. That was until Akshayakalpa, an agriculture based company in Karnataka decided that their state players deserved something better. This year the Karnataka State Championships will be held from the 14th-18th of April 2018. The prize fund is a mammoth Rs.10,00,000 - equivalent to National Premier 2017! Already 1100+ participants have enrolled for the event which is going to be the biggest ever chess bonanza that the country has ever seen.
Chess players don't usually like to play in state tournaments. The organizers don't usually like to organize it! It's something that is a mandate of the AICF, and all the states in India have to conduct it and that is the reason why it is done! Usually the prize fund of the state tournaments is around Rs.1,00,000. However, in Karnataka things are not the same. This year the state tournament will be held from the 14th to the 18th of April 2018. The prize fund will be Rs.10,00,000 (ten lakhs!) with an entry fee of just Rs.300 and already more than 1100 players have confirmed their registration. One man is single-handedly responsible for bringing a complete overturn to the image of state tournaments in the country - Shashi Kumar, the CEO of Akshayakalpa, an agricultural company based in Karnataka.
So why is Shashi Kumar and Akshayakalpa doing all of this? Speaking to ChessBase India, Shashi Kumar said, "One of the key area of focus for Akshayakalpa is to engage young people to motivate them to get back to agriculture. Karnataka state championship provides a wonderful opportunity to engage congregation of 1000+ players and 2500 parents and additional 1000+ people every day." Akshayakalpa is working with farmers in and around Tiptur, Karnataka and grooming them to be entrepreneurs by transforming their farming operations from livelihood focused to wealth creation opportunity. Not many would have considered connecting chess and agriculture, but Shashi Kumar proves that a chess player should not only try to find hidden possibilities on the board, but also off it.
So how exactly are the chess audience going to be engaged? Shashi Kumar, of course, has a plan! "We plan to look at the all round development of a child by engaging them and their parents at least 5 hours a day for 5 days in learning about healthy food. There would be interactions with farmers, interaction with roof top gardening experts, waste management experts, water conservation experts and of course a lot of cookery shows. Parents and children can interact, learn and take home end to end healthy living experience."
The tournament has already 1100+ participants registered. With 10 days to go we can be sure that this number will cross 1200.
Starting rank:
Some tournaments do have a high prize fund, but the entry fees are also extremely high. The Karnataka State Championship 2018 had an entry fee of just Rs.300 until January 2018. Post that the fee was increased to Rs.600 in February, Rs.1000 in March and Rs.2000 in April 2018. Says Shashi Kumar, "Idea of Rs. 300 entry fee was to encourage most number of children participating, especially from Government schools across Karnataka, by removing the entry barrier for participation. The prize fund was to address two key aspects - attract the best players and second is to have a spread of prize fund which we can distribute across various categories."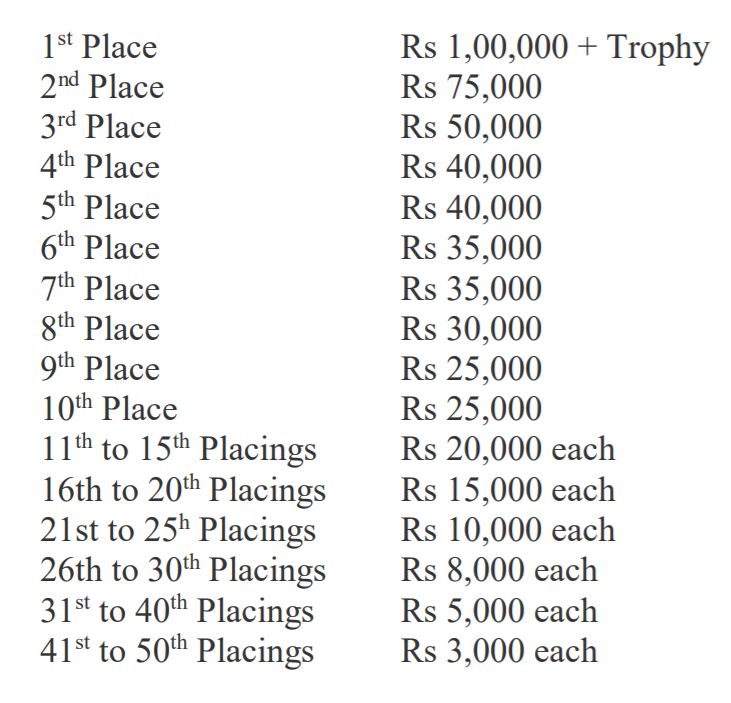 You can register for the State Championship at paychessentry.com or contact the organizers at 9886358313, 9880399906, 9845247653, 9880814027.
Positional Thejkumar versus Aggressive Stany:
One of the most exciting duels to look forward to is between Karnataka's first and only grandmaster from Mysore M.S. Thejkumar and the fast rising youngster from Shimoga Stany. G.A. Both of them are well matched in terms of chess strength but in terms of styles nothing could be more contrasting. While Thej loves to play positionally and is an expert at squeezing minute advantages, Stany simply aims at his opponent's king. It will be interesting to see who will come out on top towards the end, and the game between the top two seeds will be the most anticipated one.
Currently the scoreline between Thejkumar and Stany is 2.5-2.5 with one win apiece and three draws.
We contacted Thejkumar and Stany and asked them the same three questions. Let's have a look at what they had to say:
Q: Why did you decide to play in the Karnataka State Championship 2018?
Thejkumar: I decided to play mainly because of the prize money.
Stany: I have decided to play State Championship to support the effort of organiser and UKCA to popularise the game in Karnataka as well as making it financially attractive game. The prize money is equivalent to an international norm tournament which is unprecedented in Indian chess.
Q: Who do you think are your biggest rivals?
Thejkumar: All the top players of Karnataka are playing in this event. Stany and Girish will be my main rivals.
Stany: Of course Thej will be my main rival but IMs like Girish, Viani are very dangerous players as well and also I feel Karnataka has developed a chess culture now, so lower rated players will be underrated. Not dropping the point against them will be very important for me.
Q: What do you have to say about Akshayakalpa and Shashi Kumar?
Thejkumar: I have not met Shashi Kumar personally, but I have heard a lot about him and Akshayakalpa. We need such persons for the development of chess in Karnataka. I never saw 1000+ entries in Karnataka. This State championship will be remembered forever because of Akshayakalpa and Shashi Kumar.
Stany: I came to know about Akshayakalpa from ChessMine Rapid last year. I don't know Mr. Shashi Kumar personally but I've heard that he is a great chess enthusiast. It's a boon for Karnataka Chess to have him. I hope his support towards chess inspires more corporate companies to come forward to promote our game.
Apart from Stany and Thejkumar, the other person in with a chance of winning the top prize is the former child prodigy IM Girish Koushik.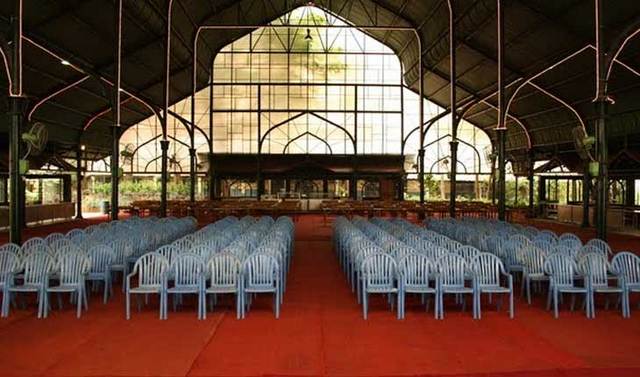 In August 2017, ChessBase India published an article about Akshayakalpa where Shashi Kumar had mentioned that his aim to turn Bangalore into one of the major hubs of chess in the world. "Idea is to provide a learning platform for young children and we have already started working on this with like minded people," says Shashi. "This is about 10 years road map, and state championship is a starting point. We are very confident that we can make Bangalore a chess hub of Asia in the next 10 years."
ChessBase India is the media partner of this event and will have a stall where you can learn more about the use of both ChessBase as well as Quality Chess Products. Our aim is that people should find the right resources and guidance to improve at chess and it will be the ideal time for you to interact with our team. I (Sagar Shah), Amruta Mokal. Niklesh Jain, Atul Dahale, Supriya Bhat and Ankit Dalal will be present at the venue for all the five days. To cover 1100+ players, you need a big team!
What is Akshayakalpa?
Akshayakalpa is a farmer entrepreneurship initiative where young farmers who have discontinued farming operations due to economic non-viability are identified and groomed to relocate back to farming by providing bank linkages, farmers outreach and technical services and access to markets. Akshayakalpa handholds the farmer on a continuous basis and ensures economic viability of his farming operations.
How can you be a part of the Akshayakalpa family?
Best way you can support our farmers is by subscribing/purchasing Akshayakalpa organic milk and milk products, which is available throughout Bengaluru from our distribution network. Currently, you can buy or subscribe to Akshayakalpa Organic Milk, Organic SLIM Milk, Organic Curd, Organic Paneer, Organic Butter, Organic Ghee, Organic Cheese and Organic ICE Cream. You can also register yourself with Akshayakalpa for "Be a farmer for a day or two" program to experience and understand Organic Milk production process and its connotes from a farmer point of view. Akshayakalpa will be happy to come down and meet you in person and explain this in detail and answer questions you may have.
How to reach Akshayakalpa:
Milk Delivery home Subscriptions/Customer Care (Voice, WhatsApp, SMS): +91 9535388122
Email: support@akshayakalpa.org
web: www.akshayakalpa.org
Facebook: www.facebook.com/akshayakalpa.farms
---