Huge hoardings of Adhiban adorn the city of Udaipur
We are quite used to seeing hoardings of politicians all around India. If we come to sports then you can see Sachin or Virat Kohli or Dhoni on the hoardings. "Sirf Politics aur Cricket India mein chalta hai!" (Cricket and Politics are the two things that work in India!) However, if you do visit the city of Udaipur you will see a refreshing change! At some of the busiest junctions in the city you have hoardings of GM Adhiban Baskaran who will be in the city to inaugurate the 2nd Holi Cup Lakecity FIDE Rating tournament. It's a novel idea by Chess in Lakecity and it is sure to make chess more popular.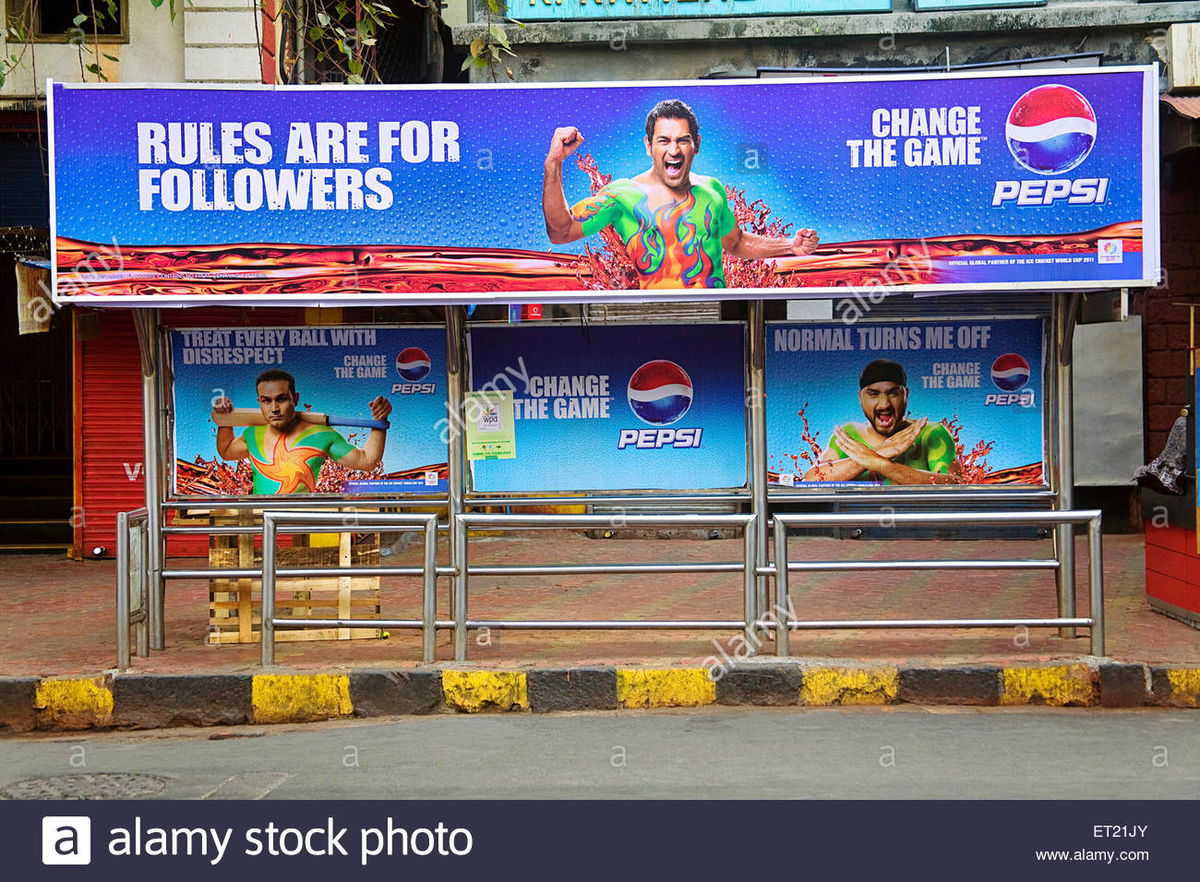 In the city of Udaipur, however, we are witnessing a refreshing change! A dream come true for every chess fan:
I am sure it was good bit of investment for the Chess in Lakecity club but it is definitely worth every penny. The common man looks up at these hoardings and gets to know that one of India's chess superstars is going to visit the city! I think it could be an extremely interesting idea for organizers to make chess popular in their city.
The 2nd Holi Cup Lakecity Open FIDE Rating chess tournament will be held in Udaipur, Rajasthan from the 29th of March. At the opening ceremony, we will see GM Adhiban Baskaran addressing the audience. The four-day event has a prize fund of Rs.3,00,000 with the winner taking back home Rs.31,000.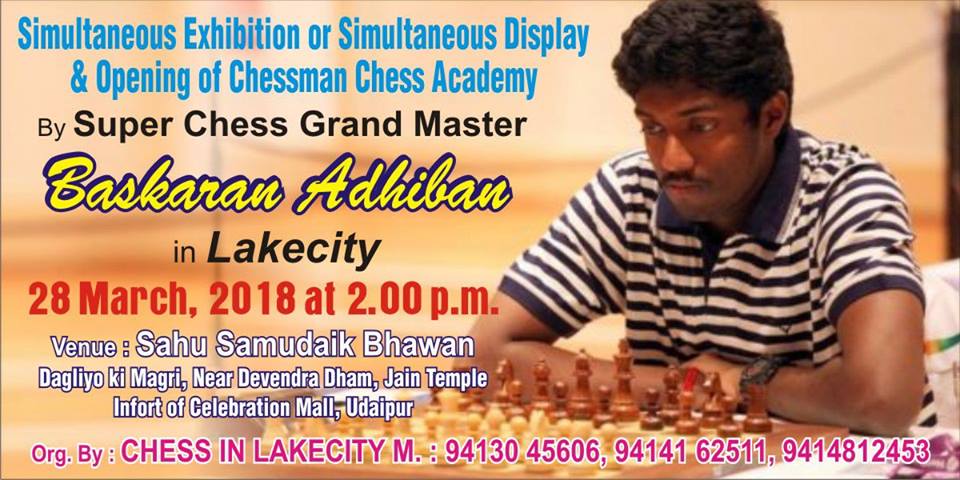 Speaking to ChessBase India, Adhiban said, "It is going to be a great event. I invite all the players of Udaipur to see me in action on the 28th and try to beat me! I am always up for a challenge and playing 45 players is going to be an exciting one!"
Get more information about the tournament from the ChessBase India calendar
Contact:
Vikas Sahu
FIDE Arbiter & National Instructor
Secretary, Chess in lakecity
9413045606,9829476158
For more details please visit: www.chessinlakecity.com
---