Adhiban and Sethuraman to faceoff in the biggest blitz event of 2017
One of the best ways to enjoy chess and improve at the game is by playing blitz. Gone are the days when people used to think that blitz is detrimental to your game. The new attitude is that you have to be fluent in all the formats of chess - be it classical, rapid or blitz. ChessBase India began with its prize money online blitz tournaments in March 2017 and now has the fourth one - SMCA online blitz that will be held on 4th of December. We have gone from strength to strength and for the current event, we have a prize fund of Rs. 62,500 and first prize of Rs.12,500. Adhiban and Sethuraman have confirmed their entries!
The positive impact of playing Blitz!
"Blitz spoils your game." Now this is an advice which only masters of the past give you. The new generation considers blitz chess to be an integral part of the sport. No wonder that there are World Championships being held with total prize fund US $7,50,000 (nearly 5 crore rupees) for blitz chess.
Vidit Gujrathi, India number three and one of the rising stars of Indian chess recently made a video which was very popular on social media. When speaking about blitz chess, this is what he had to say, "I personally love to play blitz and am addicted to it. Even when I was young I used to play a lot of blitz games. Strong players like Nakamura have played tonnes of blitz games. I must advise you that if you play a lot of blitz, there is downside. After playing a lot of blitz I could not go deeper into a position. I got so used to playing moves immediately that I was unable to think deeply about a position. So, you should definitely play blitz but keep it in moderation. Another thing I use during blitz is the trial and error method. What I do is I play really fast and if things are not working then I slow down, think 2-3 seconds for every move. To each his own. As everyone has a different personality. The best way I think to improve at blitz is trial and error. Because finally blitz is fun. You can take a few losses and in return you will discover your style with that."
Here's the video of Vidit where he speaks about blitz. Click on the play button and it will start from the relevant section, but if you do have the time you should definitely hear the entire video. These are some real pearls for chess improvement:
Another person who has spoken highly about the blitz format is GM R.R. Laxman. In an article entitled, "How Laxman became the blitz king of India", Laxman writes, "Between the years 2000 to 2002 my performance in chess stagnated badly to the extent that I began to regret my decision to pursue chess seriously. I always gave too much respect to my higher rated opponents and this induced fear while playing them. If a player recently made some outstanding achievement I always began to dread playing him, as I felt inferior to him. My friend C.J. Arvind noticed this at the right moment and strictly advised me to start playing internet chess with IMs and GMs to remove the sense of fear. He knew that people in ICC and Playchess.com were only interested in playing blitz and nothing else. And since I was good at blitz Arvind was sure that I would slowly start beating them. This really happened as you know. Within a period of just 2 years after playing internet blitz with GMs and IMs almost everyday I was already a well established IM with a rating of 2424."
Playing blitz chess has its own upsides and there is no better way to improve at it than playing speed chess against some of the best names of our country. ChessBase India has been going from strength to strength. This is our fourth online prize money blitz tournament of the year. We started out in the first event with a prize fund of Rs.35,000 and it has now reached Rs.62,500.
The biggest online prize money tournament of the year
On 3rd of December we will be having the online tournament which would celebrate 21 years of the existence of South Mumbai Chess Academy (SMCA). The prize money is Rs.62,500 and first prize is Rs.15,000. Here are the most important details of the event:
Date: Sunday, 3rd December 2017
Time: 10.00 a.m. IST
Time control: 3+1, 10 rounds
Prize fund: Rs. 62,500
Venue: Playchess
Please note that the tournament begins in the morning at 10 a.m.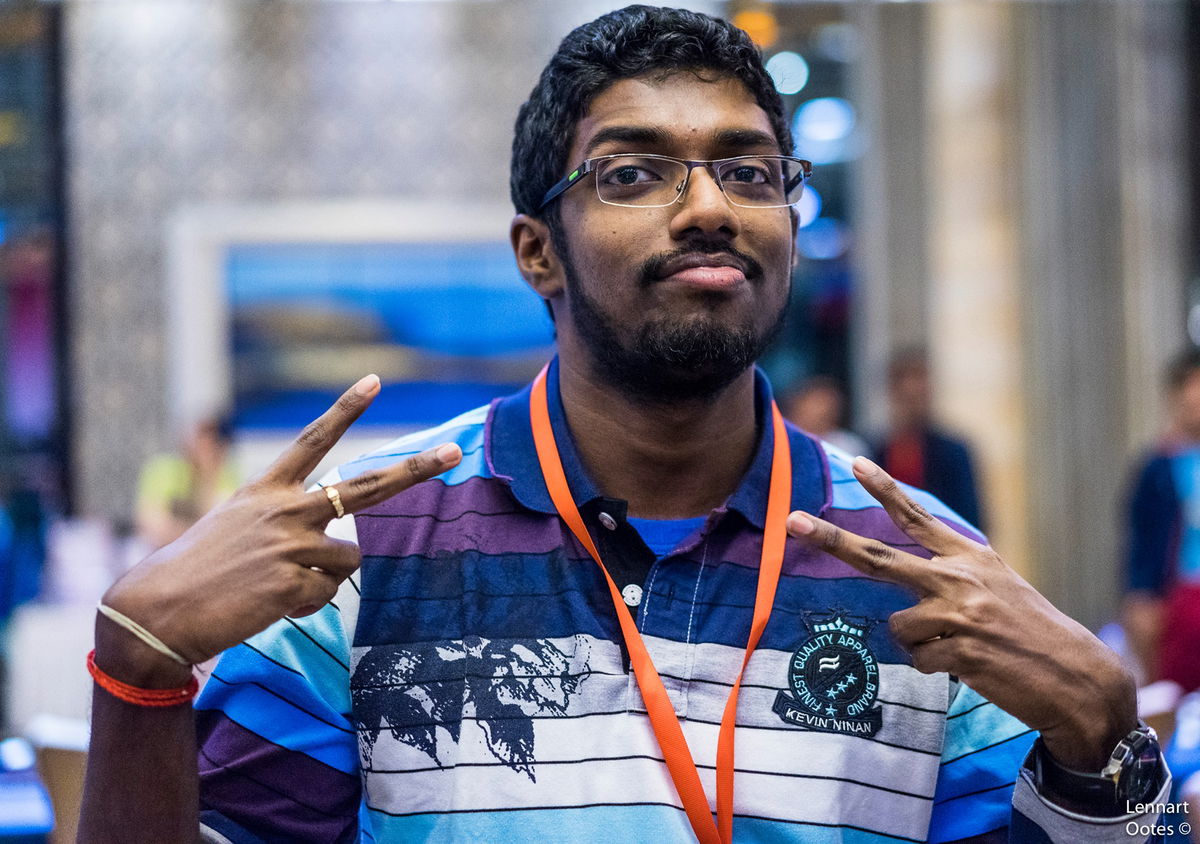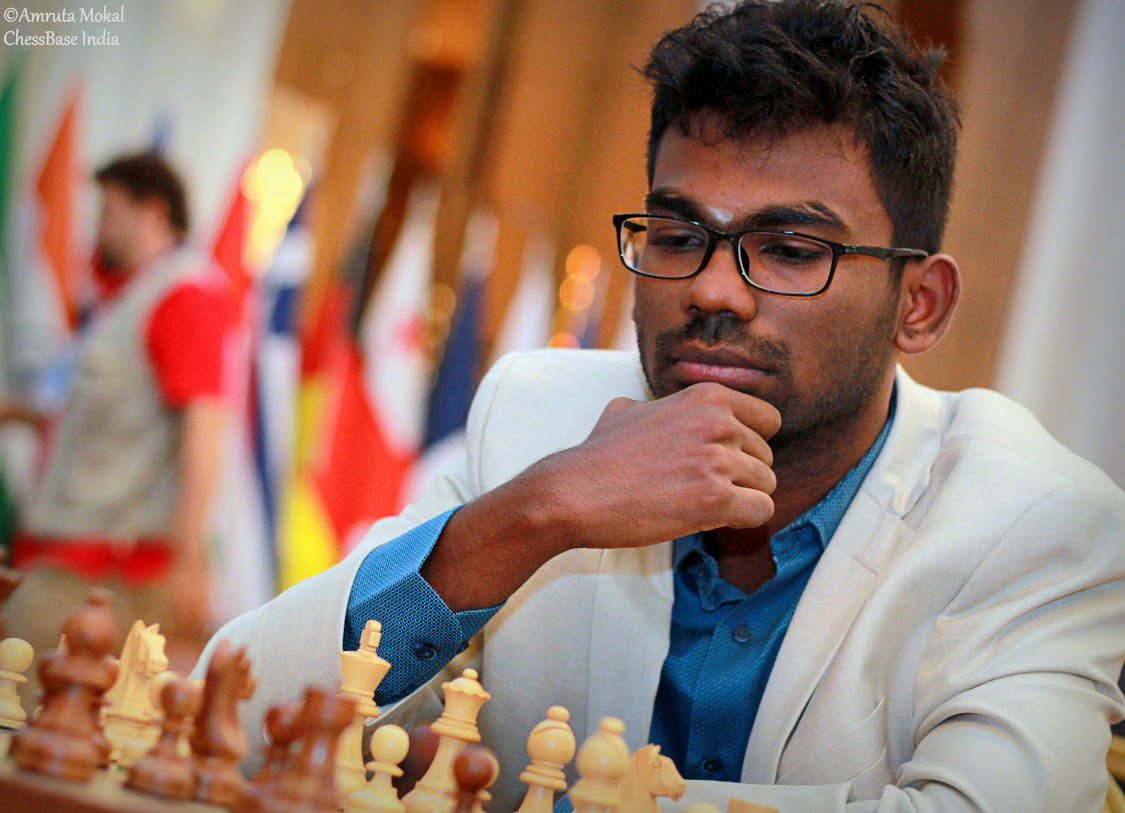 Apart from these two 2600+ players many more strong players have already enrolled for the event. GMs who are already playing are G.N. Gopal, Abhimanyu Puranik, Dibyendu Barua and R.R. Laxman. This is the players list:
Registered Players:
With ten more days to go we are expecting many more top players to join in. This is your chance to play blitz against the best in Indian chess and also fight for a good prize money from the comfort of your home:
Main Prize list:
Best female player wins the prize of Rs. 2,500
| | |
| --- | --- |
| Place | Prize |
| 20th | 800 |
| 30th | 800 |
| 40th | 800 |
| 50th | 800 |
| 60th | 800 |
| 70th | 800 |
| 80th | 800 |
Age category prizes:
Best under-8 (born on or after 1/1/2009) - Rs.800
Best under-10 (born on or after 1/1/2007) - Rs.800
Best under-12 (born on or after 1/1/2005) - Rs.800
Best under-14 (born on or after 1/1/2003)- Rs.800
Best under-16 (born on or after 1/1/2001) - Rs.800
Special prizes:
The condition to claim all of these prizes is that you have to play all the rounds of the tournament, and cannot leave it half-way.
Entry fee:

The entry fee is Rs. 500. In this fee you get one month of ChessBase Premium Account worth Rs.125. Before paying the entry fee of the tournament, please ensure that you have a valid Playchess id. You can create one from here. The last date to pay entry is 2nd December 2017.
Once you have paid the entry fee, you will receive the one month serial key on the registered email address along with the procedure to extend your account.
All GMs, IMs, WGMs and WIMs get free entry to our tournament. All you have to do is write a mail to us at chessbaseindia@gmail.com along with your name, FIDE ID, FIDE Rating and the Playchess ID. If you do not have a Playchess ID please create it from here and share with us.
Details on how to play the tournament can be found over here:
---